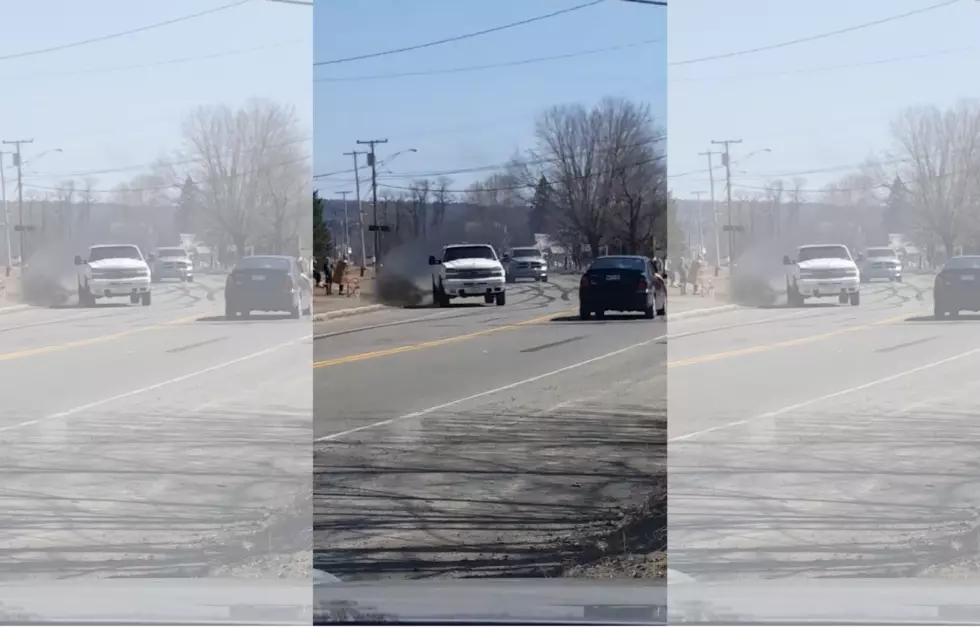 Smokey Burnouts Bring Socially Distant Entertainment to Bingham
Carmen Groder Wilkinson via Facebook
Day 475 of staying at home.
Ok, I'm obviously exaggerating but it sure feels like it's been that long.
Sometimes I feel guilty even saying how much I miss the simple things since in the grand scheme of everything catching a movie or going to a concert really isn't that important. But there's just something about getting together with friends and consuming some form of entertainment that feels, well, normal. And we haven't had much of that these days.
A group of young people in Bingham decided to create their own entertainment while remaining socially distant. All they needed was a sign and some good ol' Maine guys and gals willing to fulfill her request of smokey burnouts.
Check out the video of the antics shared on Facebook by Carmen Groder Wilkinson below.
I think they had just as much fun as the kids!
Fun for the kids, fun for the drivers, and fun for the observers. Sometimes it really is the little things that gets one through a crazy time like this.

Enter your number to get our free mobile app
Downtown Portland Under 'Stay at Home' Order