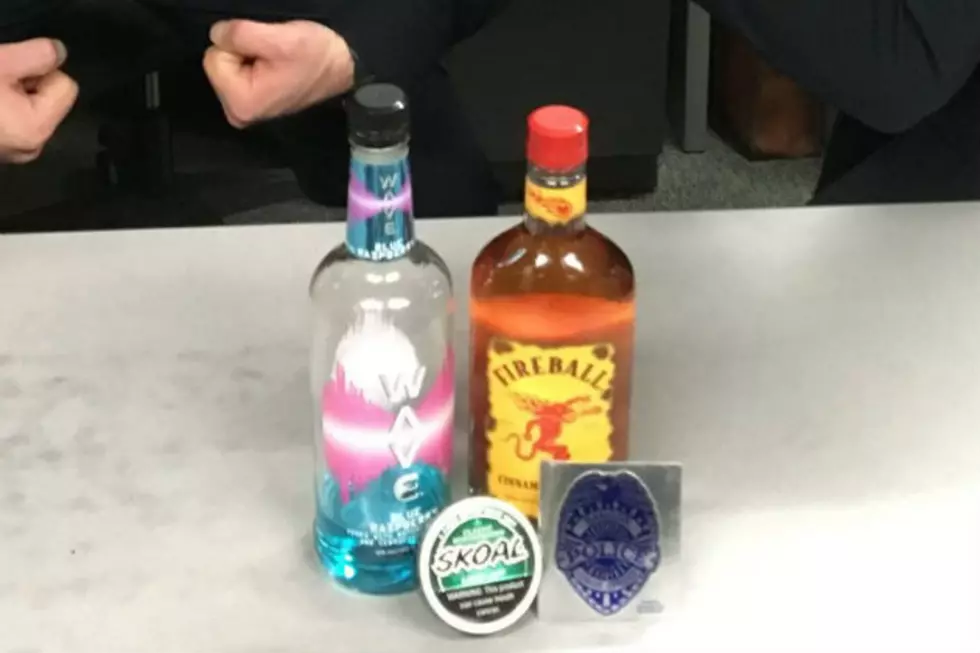 The Bangor PD's Story Behind This Bottle of Fireball and Can of Skoal is Hilarious
Bangor Police Department
We love the Bangor Police Department's Facebook page. Sgt. Tim Cotton, the man behind the witty Facebook posts, has done it again with his hilarious recap of what happened leading up to the department confiscating this bottle of Fireball, blue raspberry vodka and can of Skoal.
Best line: "Most of us that saw the Fireball and Skoal pairing, fully believed that the individuals must have been gearing up to go ice fishing." Sounds about right.
And as for Officer Hermanson and Caron, we're happy to do our part to help you boys in blue become the viral sensations you aspire to be.