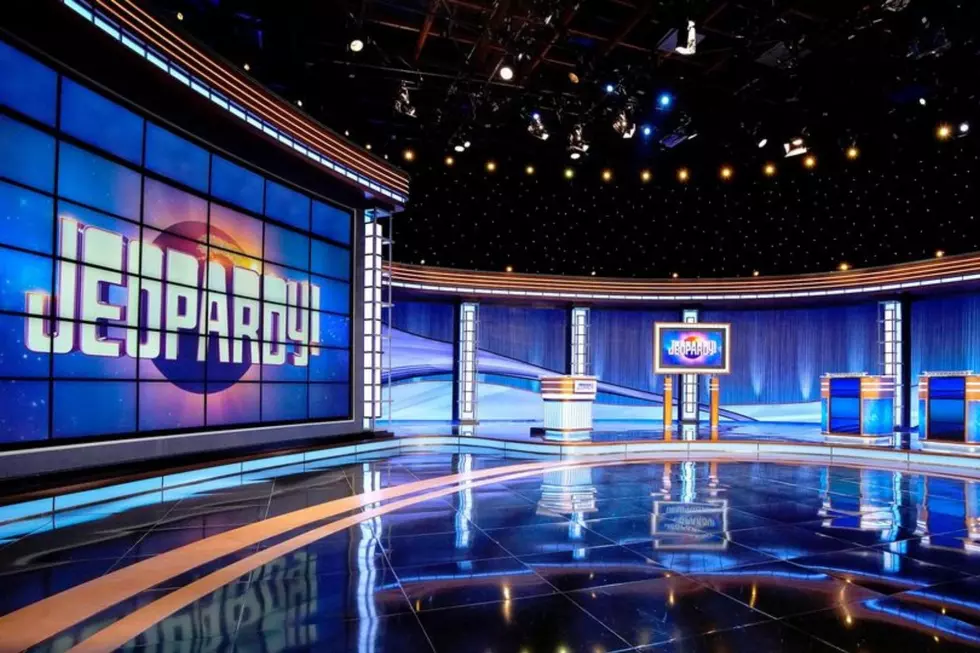 The 'Jeopardy!' Clue About New England That Stumped the Contestants
Jeopardy via Facebook
I agree this was a tough question about New England, although you'd think at least one of the contestants is familiar with the television show Gilmore Girls. That said, I'm a totally biased super fan of the show, plus I live in New England, but I digress.
Here's the clue that stumped the contestants:
Yankee Magazine says this New England state is known for chowder, old money, and being the home for TV's Gilmore Girls.
This clue, worth $400, was for "Celebrity Jeopardy!" with "The Terminal List" star Constance Wu, Jalen Rose (who is a former Michigan Wolverine and Indiana Pacer), and actor Ike Barinholtz from The Mindy Project and Mad TV.
While Jalen answered "What is New England?," Constance asked "What is Massachusetts?," and Ike decided to pass, saying he had never seen Gilmore Girls.
Let's start with Jalen's answer in the form of a question. "What is New England?" as the state where those three things are known has so much wrong with it I don't really want to say anymore.  I hope he doesn't really think New England is a state, and was just having a confused moment.
Meanwhile, Constance's answer of "What is Massachusetts?" is so legit and appropriate if you're not familiar with Gilmore Girls.  In reality, when I think of clam chowder, I too think of Massachusetts.
As for old money, that's definitely a Connecticut thing.  However, if you're not familiar with the Gilmore Girls and choose to focus on the chowder part of this New England-based clue, then Massachusetts is a totally understandable answer.  Even Rhode Island would make sense.
This is what Yankee Magazine posted on its Instagram page after this episode of "Celebrity Jeopardy!":
A bit of clarification: on our website we break down the distinctions between the New England states. That's where Jeopardy pulled the word chowder. Personally, we would say Connecticut is known for a lot of things (like its superior New Haven-style pizza). 🍕
What are your thoughts?  Here's the video of how it went down.
Why Haven't These Acts Ever Won a Grammy?