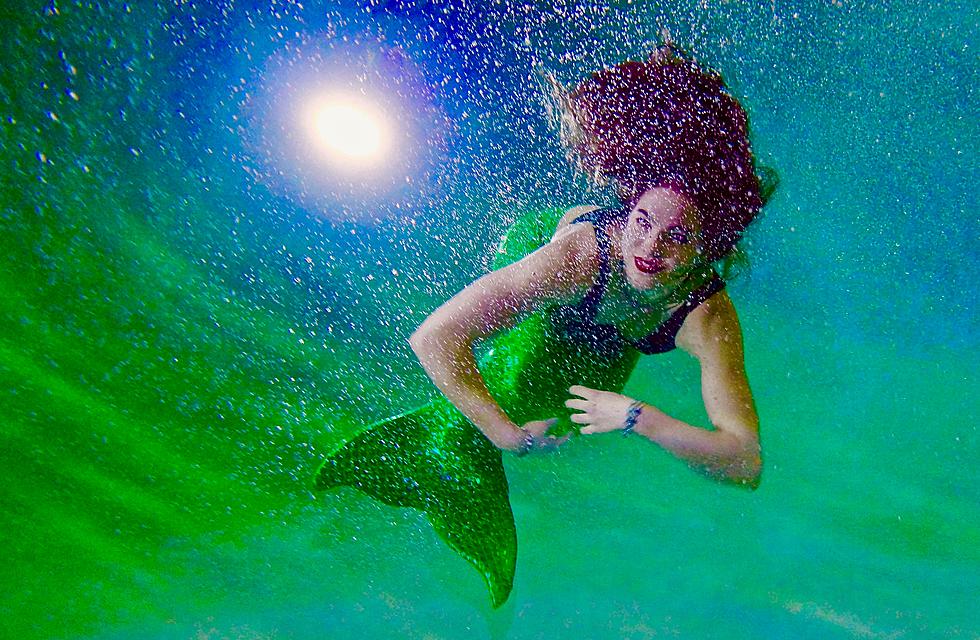 There's a Class on How to Swim Like a Mermaid in Westbrook, Maine
Photo by Bruce Christianson on Unsplash
Let's start right off the bat here and remind everyone that mermaids aren't real. I don't care about your Ariel or your Tom Hanks and Daryl Hannah movie, mermaids are complete fiction. However, if you want to learn how to swim like a mermaid, there is a class for that. That's a fact.
The Maine Mermaid is offering classes at the Westbrook Community Center to teach you how to swim like a mermaid while wearing a mermaid tail and fin. Once again, there are no such things as mermaids, so this teaches you what we think a mermaid might swim like if they existed while giving you a good workout on your core. The class will provide you with the tail and fin and an instructor, also pretending to be a mermaid, will swim along with you to help.
There are a few things you need to make sure you bring and are able to do, the first of which is wearing a bathing suit. No topless mermaids here, please. You must also be able to swim like a human before being able to learn to swim like a mermaid. Bring a towel, goggles if you need them and if you want long, flowing mermaid hair, you're out of luck. If your hair is shoulder length or longer, you must wear a swim cap. You must also be a woman. Sorry guys. As soon as the Aquaman class is announced, we'll be sure to let you know.
The response has been so good that they've had to add a second session, so you better jump on this while you can. Sessions are Sundays from January 30 to February 27 from 10 a.m. to 11 a.m. and Mondays from January 31 to February 28 from 9 a.m. to 10 a.m. The registration fee is $149 per session.
To register or if you have any questions, contact Linda Holmes at TheMaineMermaid1@yahoo.com or call or text 207-956-1094.
This House for Sale on the Coast of Camden, Maine Will Blow You Away
Redditors Share How to Upset Mainers in One Sentence and They're Completely Accurate
LOOK: Here is the richest town in each state
Just saying the names of these towns immediately conjures up images of grand mansions, luxury cars, and ritzy restaurants. Read on to see which town in your home state took the title of the richest location and which place had the highest median income in the country. Who knows—your hometown might even be on this list.