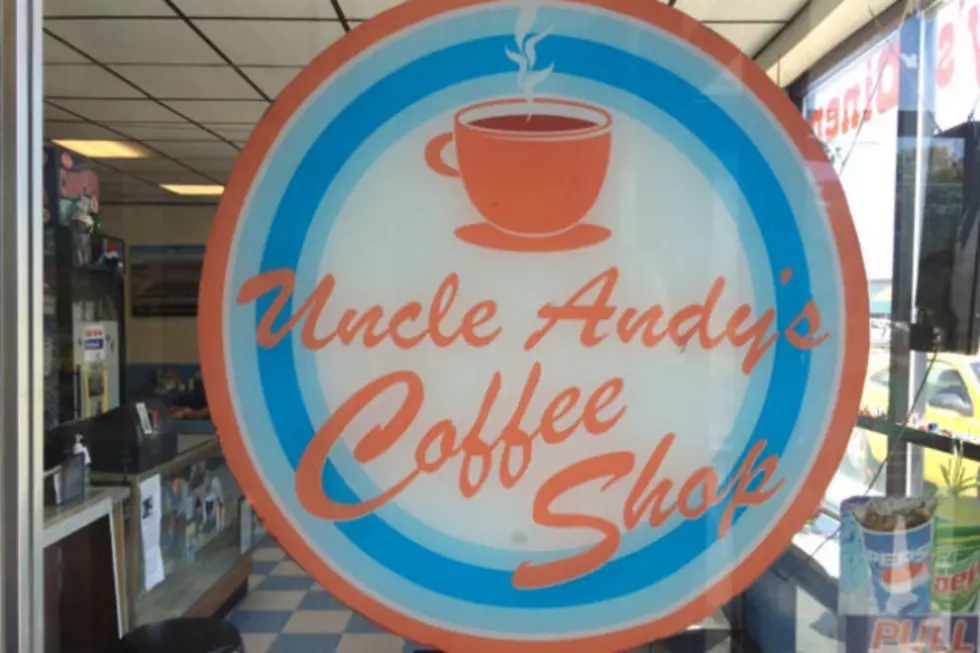 Uncle Andy's PRE 'Restaurant Impossible' [VIDEO/PICS]
wjbq.com
I took Meredith and Jeff out to lunch at Uncle Andy's Coffee Shop in South Portland (across from Millcreek Park) so we could eat there before it gets redone by 'Restaurant Impossible'. The place will never be the same. 
Dennis Fogg owns Uncle Andy's and has for about 10 years, but the place has been around since the mid 50's. It's a divey coffee shop in the best way. But next Monday (June 9th) they will under go a huge renovation through the Food Network show, 'Restaurant Impossible'.
According to Wikipedia "The premise of the series is that within two days and on a budget of $10,000, Chef Robert Irvine renovates a failing American restaurant with the goal of helping to restore it to profitability and prominence."
I asked Dennis if he was scared, and he said, "No. I've met you before." Yes, he's a funny guy and has been practicing being mad for the show. (Someone always gets mad on the show!)
So, as you can see, Dennis has a wicked sense of humor and according to him, the show will tape some of his stand up routine at the Gold Room for the show!
I wanted to soak up the place before it all changed: This is Dennis at the counter.
You may know these two. It's Meredith and Jeff!
Both Meredith and I got BLT's. What a classic lunch. She was good and had no chips or homefries. I was worse and got homefries with my lunch.
Jeff got the ham salad. I wanted to get a picture. TOO LATE!
One of the things that's so charming about Uncle Andy's is the fact that Dennis will make you a pancake in any shape you want.
Bet your mom has never been able to pull that off! Let's hope this cool feature doesn't go away!
Uncle Andy's is actually taking reservations for next Wednesday June 11th for the grand re-opening! Needless to say they are very excited and so are we! Good luck guys!