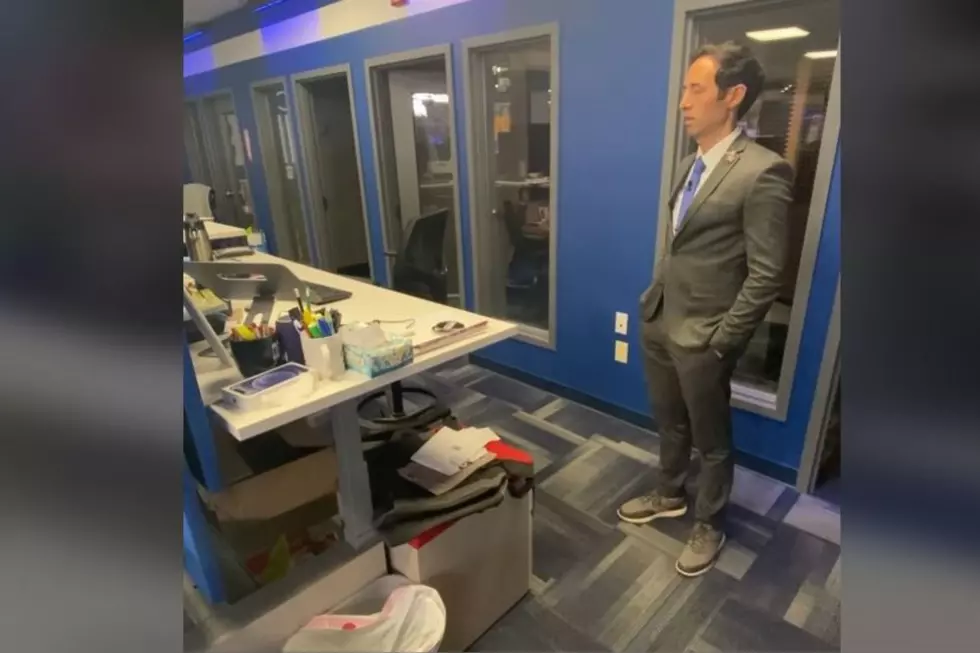 Watch: Keith Carson is Having a Hard Time Without Pat Callaghan Around Anymore
Keith Carson via Twitter
On Friday, long-time news anchor Pat Callaghan delivered his final newscast before retiring from the News Center Maine after 43 years. If you mention the name Pat Callaghan it would be hard to get anyone in Maine to ask, "Who?"
He is a legend in the news business, having met numerous Presidents, traveled with Senator George Mitchell to Northern Ireland to cover peace talks and covered New Hampshire teacher Christa McAuliffe live from Cape Canaveral, and witnessed in person the tragedy of the Space Shuttle Challenger explosion.
Monday was the first day without Pat at the anchor desk and as fantastic as the person who took his place, Brian Yocono is, it's still taking some getting used to not seeing Pat on our TVs at 6 o'clock.
It's also been a struggle for News Center Meteorologist Keith Carson.
He posted a video on social media today that shows him looking kind of lost at what we can assume is Pat's old desk.
Keith looks like he may need some help coping with this loss. Pat responded on Twitter offering to help.
I think we all might need some counseling Pat.
Once again, congratulations to you on 43 years at News Center Maine. As one of those that have been watching you ever since you came down from the Bangor farm team to Portland, let me say you're already missed. And I won't bother to tell you how old I was when I started watching you, because neither of us needs to feel that old.
The 19 Highest Earning Cities In Maine
Recently,
Stacker
took the time to put together a list of the top earning towns and cities in the State of Maine.
Here's the Full List of Missing Persons Cases in Maine
There are 34 people currently listed
as missing here in Maine by the state police as of July 2022. If you recognize or have any information on the people listed here, please contact the police.