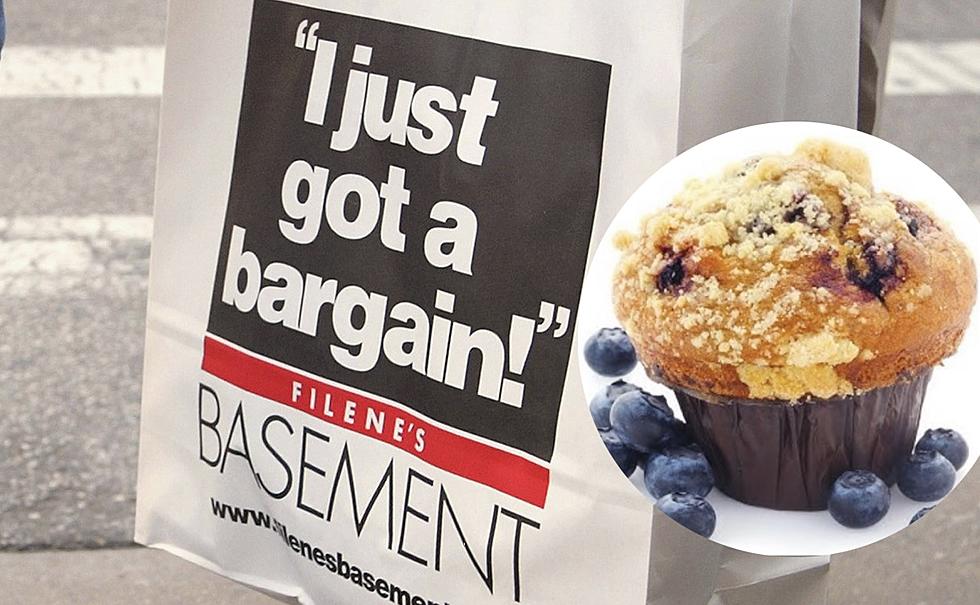 Which New England Department Store Was Better: Jordan Marsh or Filene's?
Photo Credit 1: Getty Images Photo Credit 2: KAM Appliances via YouTube
When you say the word "Jordan's" to a Gen Z'er from New England, they'll likely say, "Oh, that place that used to give out free furniture when the Red Sox used to win the World Series?" But earlier generations had to ask: "Which Jordan's?"
Before the Fox Run Mall in Newington had two Macy's, Seacoast natives can remember a time when two different stores inhabited its lairs. At the far end with the atrium was Filene's, near what is now Palm Treats was Jordan Marsh.
It was a fierce inter-region rivalry – the retail world's answer to the Bruins vs. the Hartford Whalers (who were rumored to be returning just this year). When it came to their adjacent stores in Boston's downtown crossing, the key elements were a bit different than the land of Orange Julius.
Filene's had the edge year-round thanks to Filene's Basement – a place where, as recent as the early 2000s, you could justify an ugly Hawaiian shirt by its price tag or tackle a stranger over a wedding dress. While Jordan Marsh's signature blueberry muffins were delicious, at our core and above all else, New Englanders love a bargain.
But at Christmastime, it was a different story. That's when Jordan Marsh broke out the Enchanted Village – a walkable trip through a town of animated jollies best described as "It's a Small World" without the boat or song that makes you want to bang your head against the boat. It was a magical experience that almost made you forget the pimp your dad swore at as you walked through the Combat Zone.
At Fox Run, though, it came down to two factors, again involving Christmas and digestion. Filene's had Felix the Teddy bear. How can you not feel better seeing cuddly Felix in his long, red nightcap? He made you believe in magic, that anything was possible – even that Newington, New Hampshire is a real town.
But over at Jordan Marsh? They had some of the nicest restrooms known to man or woman. Us fellas would listen with wonder as our moms, aunts, Mimis, and sisters told tales of the lounge inside the ladies' room. We only wished we had a place like that to wind down after emptying out.
Well, good news, shoppers: even though the sign says "Macy's," the menswear department at Fox Run still looks and feels just like it did in the days of Jordan Marsh. And the restrooms are still top notch.
And if you still have a hankering for those Jordan Marsh muffins? Each Christmas, you can buy 'em up – and take a trip through the Enchanted Village – at Jordan's Furniture in Avon, Massachusetts.
So who wins out? Fox Run at the holidays: Filene's. Boston: Jordan Marsh.
Newington year-round? Filene's. Fox Run when you drank too much Orange Julius? Jordan Marsh.
13 Stores You Shopped At In Maine But Your Kids Have Never Heard Of
Any person who grew up in the 70's, 80's or 90's knows that shopping malls were everything but as times changes, so do stores. Here's a list of places people in Maine shopped at during those decades that your kids have probably never heard of.
13 Stores That Could Replace Christmas Tree Shops in Portsmouth