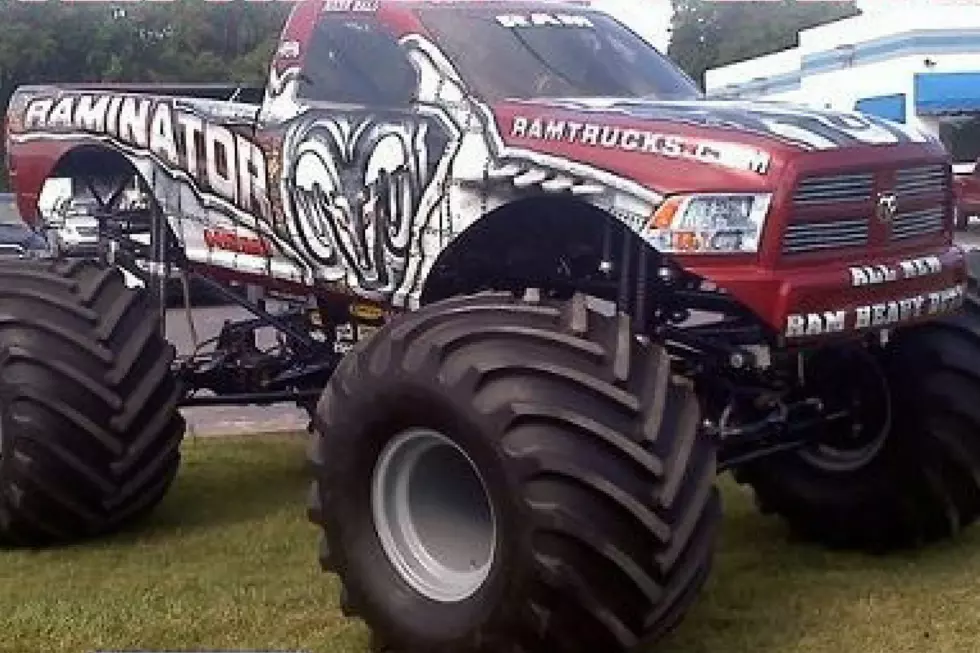 Your Monster Truck-Obsessed Kid Will Love Seeing The Raminator Crush Cars This Weekend
Facebook via Southern Maine Chrysler Dodge Jeep Ram
Is your kid obsessed with the massive tires, cool colors, loud noises, and impressive power of monster trucks? Then you'll want to come see The Raminator this weekend! Southern Maine Chrysler Dodge Jeep Ram is bringing a real life monster truck to town on Friday, August 4th and Saturday, August 5th for all to see.
The Raminator will be on display at Southern Maine Chrysler Dodge Jeep Ram on 824 Portland Road, Route 1 in Saco from 9 a.m. to 5 p.m. on Friday. Then the big event goes down Saturday afternoon at 2 p.m. when The Raminator puts those big tires and impressive power to work and crushes cars!
The Raminator is known for intimidating every other truck in it's path. In December 2014, Raminator and it's Driver Mark Hall broke the Guinness World Record for the Fastest Speed for a Monster Truck, reaching a speed of 99.10 miles per hour.
There will be food and refreshments for purchase plus prize drawings throughout the day. Admission to the event is totally free!