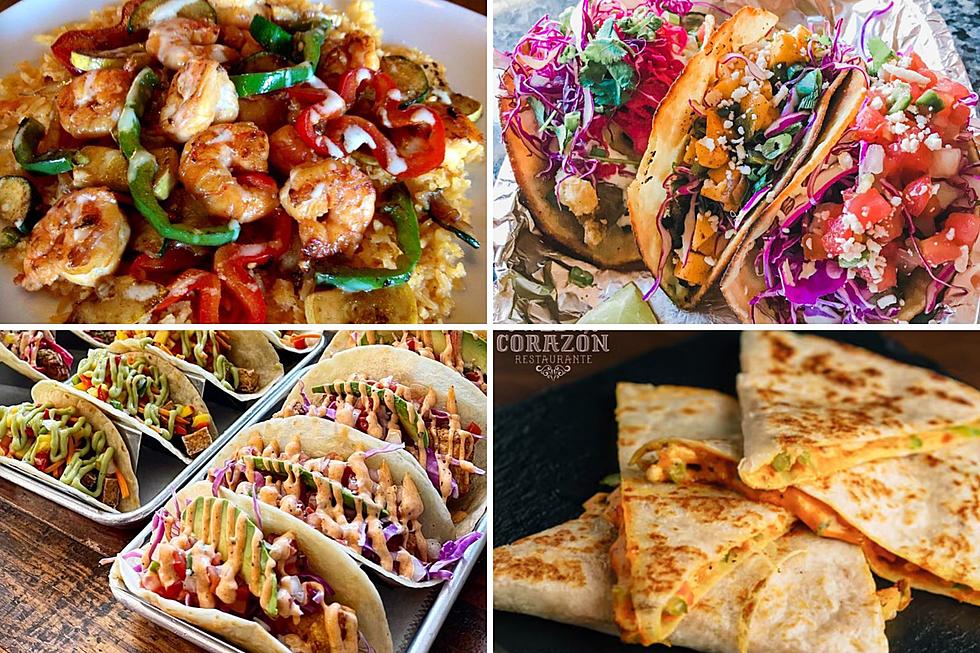 Yum: These Are 16 of the Best Mexican Restaurants in Maine
Bird & Co., Taco Escobarr, El Rodeo Brunswick, Restaurante El Corazon via Facebook
What's your favorite Mexican dish?
Do you gravitate towards large burritos stuffed with delectable meats, veggies, beans, and rice? How about tacos or warm enchiladas? Do you prefer guacamole or sour cream? This writer can never say no to a quesadilla or burrito bowl. The options are endless.
It's no secret that most of us love this type of cuisine, and further evidence of this are the Mexican restaurants that exist throughout Maine. But among these many options, which ones are the best of the best in the Pine Tree State? We're not talking about the larger nationwide chain restaurants like Taco Bell and Chipotle (even though those places are *chef's kiss*), but the local businesses that help make the state and region unique.
We took to Facebook to ask for your thoughts, and received lots of responses recommending different establishments statewide.
So, without further ado, let's look at 16 of the best Mexican restaurants in Maine, as recommended by locals. Many of these places boast authentic cuisine and high-quality ingredients, and of course, give you some chips and salsa to snack on. It doesn't get any better than that.
Yum: These Are 16 of the Best Mexican Restaurants in Maine
Gallery Credit: Megan
There are also plenty of great Mexican eats over in New Hampshire. Here's a look at some of the best Mexican restaurants in the Granite State. How many have you been to?
These Are 20 of the Best Mexican Food Restaurants in New Hampshire
Gallery Credit: Megan Murphy
Brunswick, Maine, is home to countless fantastic restaurants. Here's a look at 30 of them. Which ones have you visited? Any places missing from the list?
30 Delicious Restaurants in Brunswick, Maine
Here are 30 great food spots to satisfy your appetite the next time you are in the popular and pretty college town.
Gallery Credit: Chris Sedenka