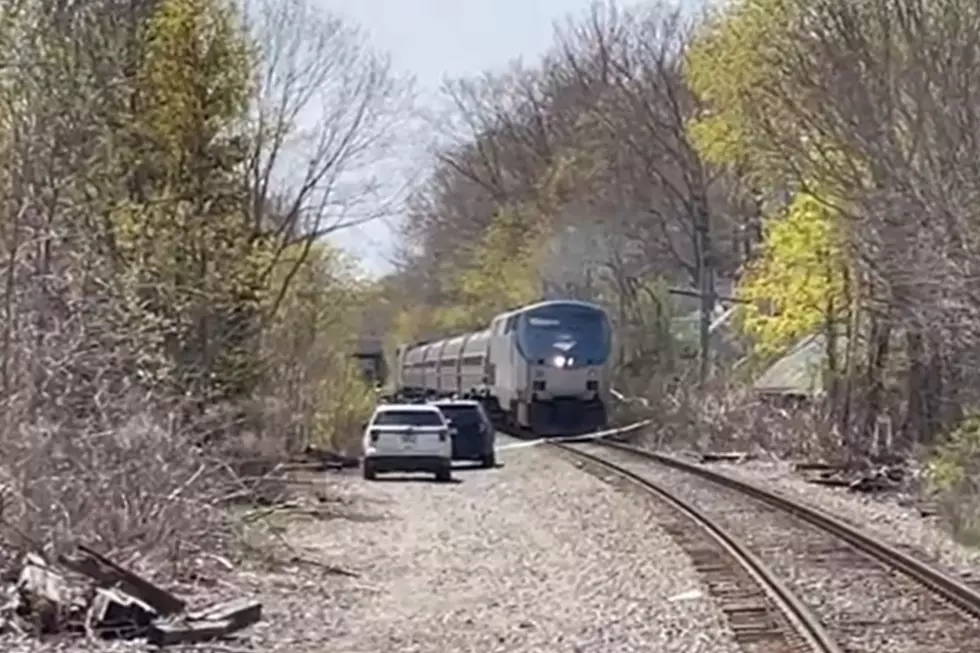 2 Fatally Struck by Amtrak Train in Biddeford, Maine
Amtrak train that struck two people near Saco 5/8/22 (Owen Kingsley via Twitter @OwenWGME)
Two people were struck and killed by an Amtrak Downeaster train in Maine late Sunday morning.
Amtrak said in a statement that two individuals trespassing on the tracks east of Saco were struck by Amtrak Downeaster #691, which was traveling from Boston to Brunswick around 11 a.m.. The train was due to arrive in Brunswick at 12:10 p.m..
Biddeford Police told NewsCenter Maine that the two individuals were struck about 1,000 feet from Main Street in Biddeford.
None of the 81 passengers or crew on board were injured, according to Amtrak.
Video of the scene showed buses waiting to take some of the passengers to Portland.
The train left the crash scene around 2 p.m., according to Amtrak on Twitter.
The identities of the individuals who were struck were not released by Biddeford Police nor Amtrak.
Contact reporter Dan Alexander at Dan.Alexander@townsquaremedia.com or via Twitter @DanAlexanderNH
Trending Stories for Seacoast Current (April 25-May 1, 2022)