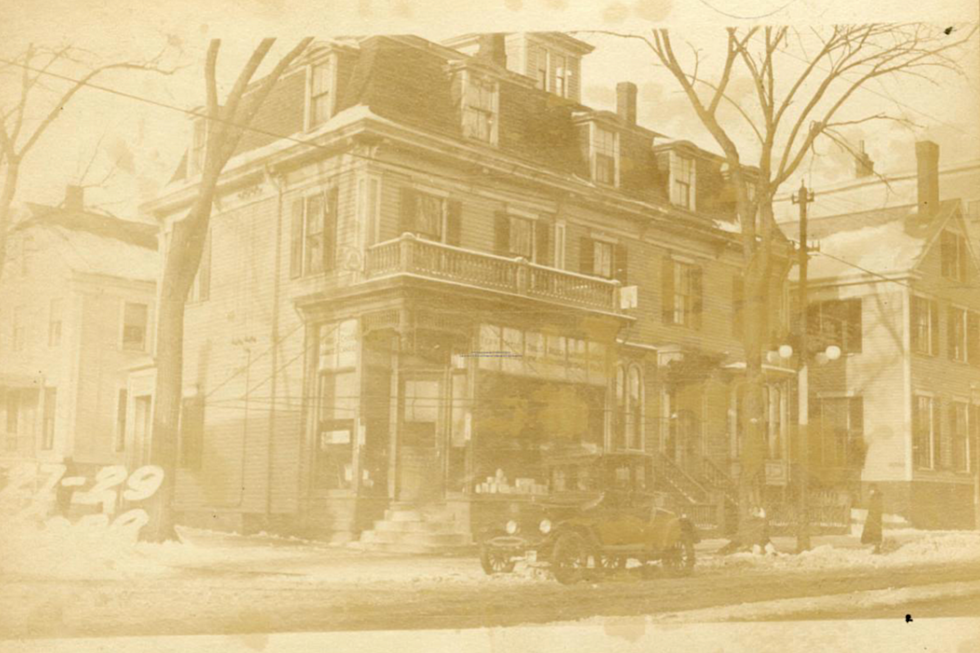 A New French Bakery is On It's Way to a Historic Building on Munjoy Hill in Portland, Maine
MaineMemory.net
A historic building perched at the top of Munjoy Hill will soon be home to a new French inspired bakery and café.
129 Congress Street, also known as 1 North Street, used to be owned by Devisees of Mary C. Hilton in 1924. The building was used as both a private dwelling and a drug store. Many of the original architectural details remain on the exterior of the building.
Today, the building has transformed into several apartments above with the same storefront space below. The space was most recently filled by a temporary gallery, but it will soon be home to Belleville, a French inspired bakery.
Belleville will serve up French baked goods and Roman style pizza and sandwiches. The Hill is buzzing with excitement to add these fresh new eats to their morning and lunchtime routines.
If you find yourself on Munjoy Hill, be sure to take a peak at the developments at the new Belleville bakery. The owners hope to open in October, which means your morning coffees this fall could be a little sweeter with a pain au chocolat.