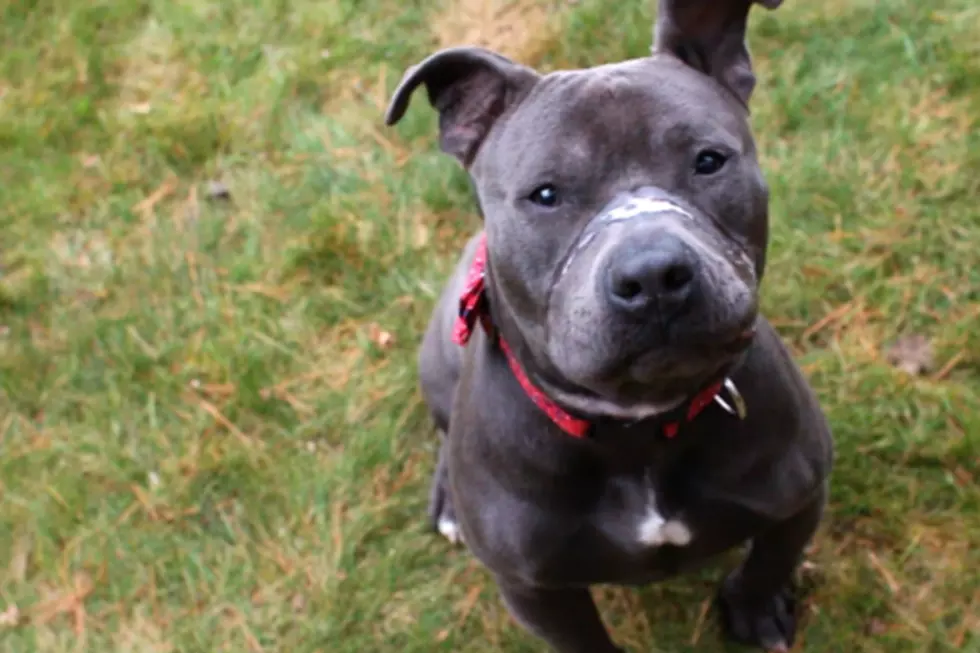 Abused & Abandoned Maine Pit Bull Puppy Finds His Forever Home
WJBQ.com
When I first heard Blue's story during Lori's morning news update, my eyes were heavy with tears. How could a human do such a thing? I followed Blue's story from the beginning because I knew this dog was destined for a happy ending to makeup for his rough start at life.
When I met Blue's forever family, I found myself very moved by their story. They had experienced a terrible, difficult loss in recent months. They described that when they heard about Blue and the abuse he had experienced, they knew that Blue was meant to find them. They may have rescued Blue, but they feel Blue also rescued them from their period of sadness.
I am so honored that Blue's family welcomed me into their home to meet their strong, confident puppy. You would never know the horrors he had to face before finding his forever home. He is excited, playful, and eager to please. He is well-mannered and polite yet the right amount of goofy and rambunctious, as every puppy should be.
You will see some images of his muzzle on the day he arrived at Bethel Animal Hospital, so please watch with discretion. However, I chose to leave the most graphic images of his injuries out. This is not a story of his tragic past, but rather the beautiful story of his happy safe home, those who cared for him when he needed it most, and his recovery with his family.
I hope you enjoy watching Blue run and play as one of his caretakers, Marcy Collins, shares her part of Blue's story. She saw Blue the day he arrived, injured but happy, at the animal hospital. In her words, "He became part of my heart."
Please report any and all information relating to Blue's case of animal abuse to  (207) 357-6796. Animal abuse is a crime.
If you would like to follow Blue's Story, his family has created an anonymous Instagram account for daily photo and video updates. As this is an active animal abuse investigation, Blue's family and his location are not public.