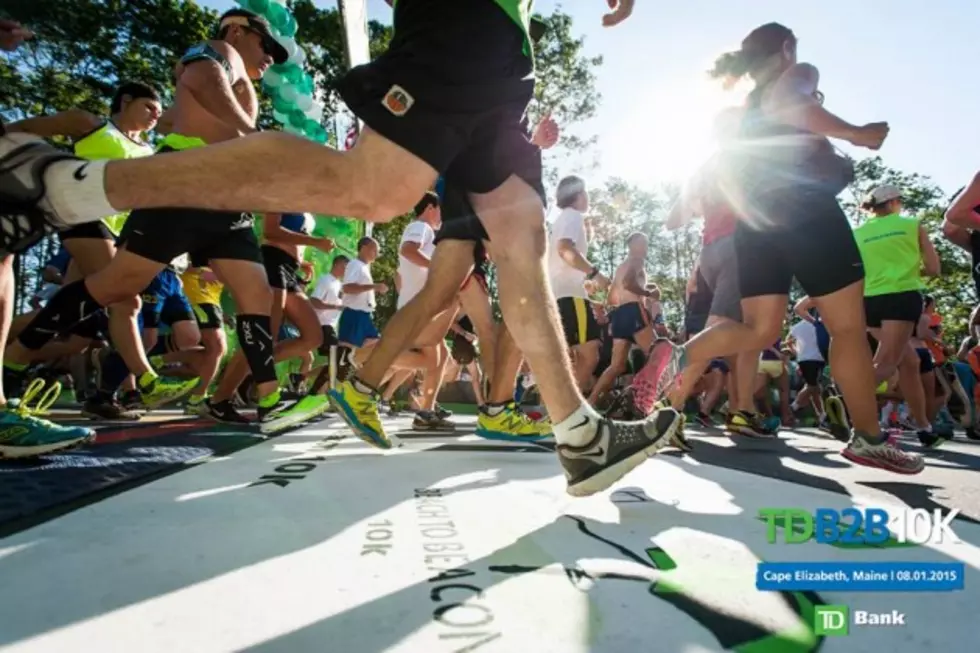 Are You the Fastest High School Runner in Maine? – The Beach to Beacon Challenges High Schoolers With New Event
Brent Doscher-Beach to Beacon Facebook
Are you a runner in high school? This year's annual TD Beach to Beacon is adding a competitive High School Mile event for the best runners in the state. Think you have what it takes to win?
On August 5th The High School Mile will take place at 4PM and will run two loops starting near Portland Headlight and ending at the official Beach to Beacon finish line.
The event is open to sophomores, juniors and seniors who are able to meet these qualifying standards during the 2015-2016 school year:
Boys - 5:00 mile or sub 17:30 for the 5K
Girls - 6:15 mile or sub 20:30 for the 5K
Registration opens at beach2beacon.org June 15 and the top 20 boys and girls from all verified submissions will be invited to participate before the annual Kids Fun Run.
If you need more information, track coaches and athletes can contact TD Beach to Beacon High School Mile Coordinator Morgan Lake Adams at mlakeadams@gmail.com or TD Beach to Beacon 10K Race Director Dave McGillivray at dmse@dmsesports.com.
For more info on all the events surrounding the Beach to Beach head to beach2beacon.org