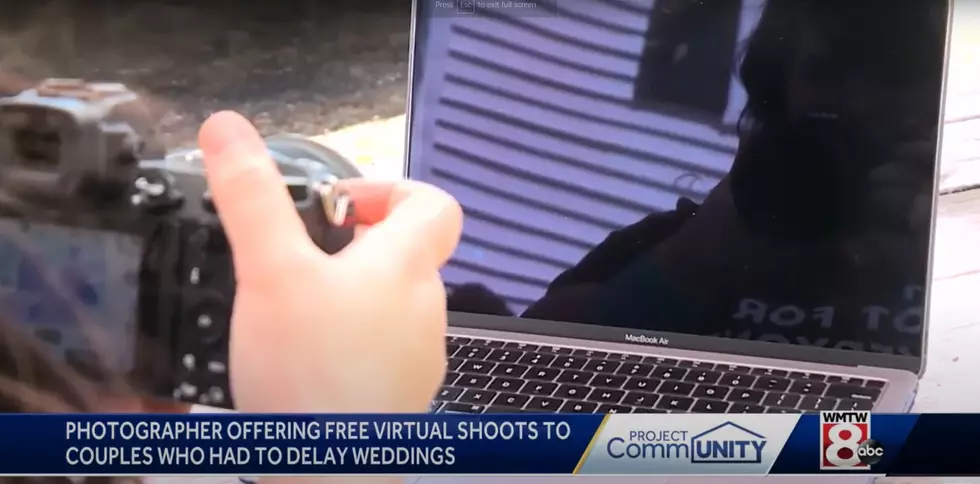 Auburn Wedding Photographer Cheering Up Couples Who Have Postponed Ceremonies
Credit YouTube
This is a dope concept! This Maine wedding photog is still helping couples who are supposed to tie the knot and live there best lives. How may you ask? By setting up quarantine photoshoots! Merkai Portrait owner Alicia Sastamoine-Rackley told WMTW Channel 8 about her new innovative plan. 
"I send this package. They call me and FaceTime, and I want them to put on the most extravagant over the top outfit,..." It's kind of crappy quality, but that's not the point. It's to get them to smile again," 
Sastamoine- Rackley has the couples take screenshots and then photographs with her high-end digital camera there. 
She also explained that anyone could reach out to here, not just couples who booked her for their original wedding date. 
Have you had to postpone your wedding? Would you do something like this? 
13 of the Most Bizarre Names of Maine Towns