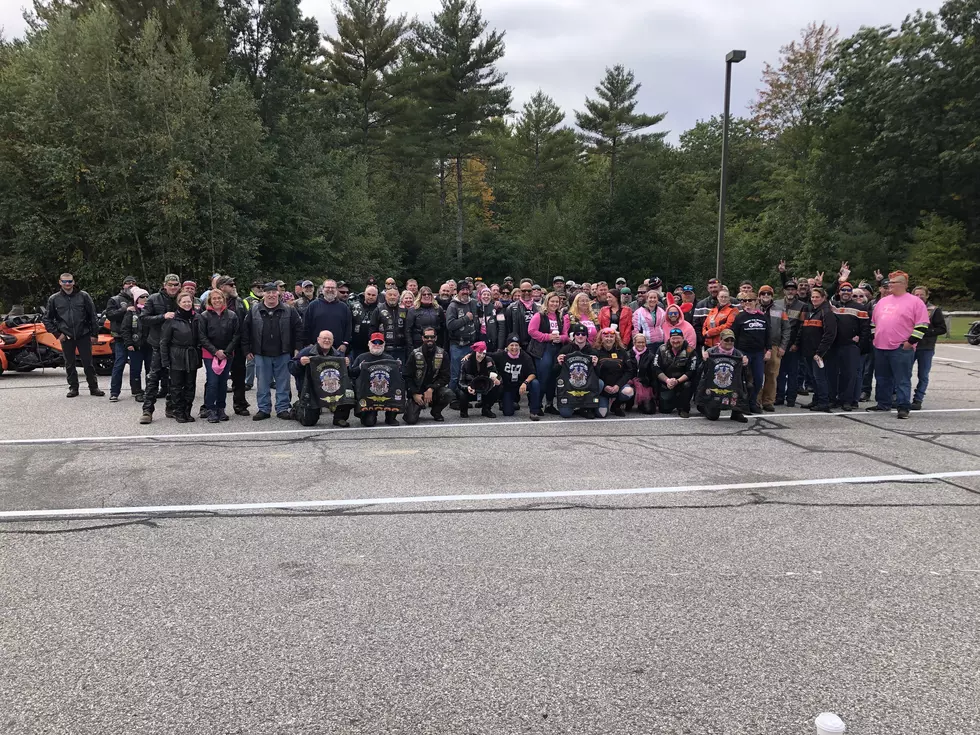 Bikers for Boobies 2022 Was Amazing and Frightening!
TownsquareMedia
This is the fourth year we've held Bikers for Boobies and this was a first and hopefully, last.
Having bikers in my life has been the best thing to happen. The Vacationland V-Twin Cruisers are some of the kindest, smartest, wildest bunch of people ever. They are passionate about biking and helping people. That's how we connected for breast cancer awareness month. Every year we invite bikers to join us for a 100+ mile run through Maine in the fall. All the money raised helps the cause of Cans for a Cure and all that Money goes to the Maine Cancer Foundation.
Bikers have to be so safety conscious all the time. There's not a lot between them and pavement. Their heads are always on a swivel looking for anything that could knock them to the ground. A biker did crash during this event. She is going to be okay. The fall set off a minor chain reaction that could have been so much worse. The bikers handled this like nothing I've ever seen. All will be okay, and bikes can be fixed. That was the one super frightening moment. It happened just two miles from our final destination of Bentley's.
I felt so bad because all of these bikers give their time and money to help such a great cause. I never ever want someone hurt for doing such a good thing. I am beyond appreciative of what these bikers do.
But we did continue to Bentley's where we all regrouped, had some food, and got back to having a little fun and raising a lot of money. We were able to raise a total of
$5906
All that money stays here in Maine to help those fighting breast cancer. Ratchet, the V-Twins MC President told a story about his mom being diagnosed with breast cancer just two weeks after last year's Bikers for Boobies wrapped up. They were able to get it all and she is now a survivor. To all those fighting, we are thinking of you.
Bikers for Boobies 2022
See the Must-Drive Roads in Every State