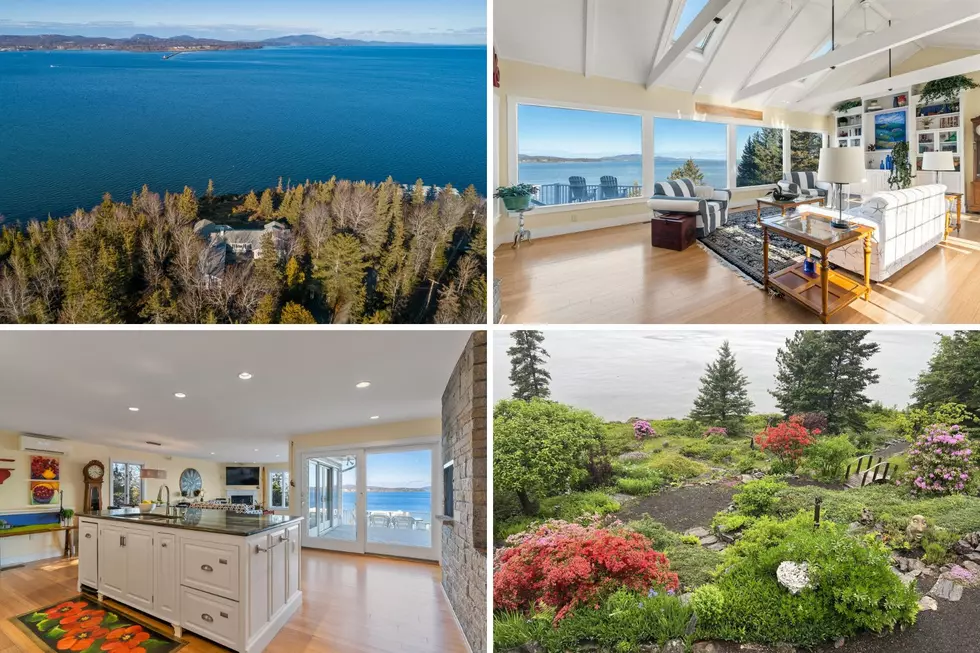 Breathtaking Views & Garden Highlight Midcoast Maine Home on the Market
Brian Wickenden & Lois Lengyel, Legacy Properties, Sotheby's International Realty
The coast of Maine is celebrated for its incredible natural beauty. From Kittery to Downeast, the coast shines with its rocky shore and immaculate homes.
There's a home in Midcoast Maine that is a perfect example of combining Maine's natural beauty with a luxurious lifestyle. And this home just happens to also be on the market.
Located at 92 Weeks Road in Owl's Head, this spacious, single-level waterfront home dazzles with its charm and style. Built in 1930, the property has gone through many updates to keep with the times. However, it still hasn't lost that incredible coastal Maine panache.
The home has a large footprint, sitting at nearly 3,600 square feet. It includes four bedrooms, four-and-a-half baths, and features a three-car garage, state-of-the-art kitchen, heat pumps, large deck, panoramic coastal views, hardwood floors, four fireplaces, built-in generator, incredible landscaping, and hundreds of feet of water frontage.
The location couldn't be any better. Midcoast Maine is loaded with wonderful hiking, sailing, sightseeing, restaurants, and bars. Owl's Head is very close to Camden and Rockland. It's also near Route 1, making it easy to head either north or south.
It's difficult to imagine this house being on the market for long. It's the perfect mix of coastal Maine and luxurious living. The asking price is $2.495 million. It's listed for Brian Wickenden & Lois Lengyel, Legacy Properties, Sotheby's International Realty. You can find out more here. Happy house hunting.
Midcoast Maine Home for Sale Dazzles with Charm & Views
Ready to take coastal Maine living to the next level? This home is Owl's Head will most certainly do that. The nearly 3,600-square-foot property features 4 bedrooms and 4.5 baths. It also sits on 4.4 acres of pure Penobscot Bay coastline.
50 Largest Private Employers in Maine
Below is a list of the 50 largest private employers in Maine. Some are locally owned, while others are national brands. These are provided by the
Maine Department of Labor
. The numbers are from 2022's 3rd quarter. They are the most recent available.