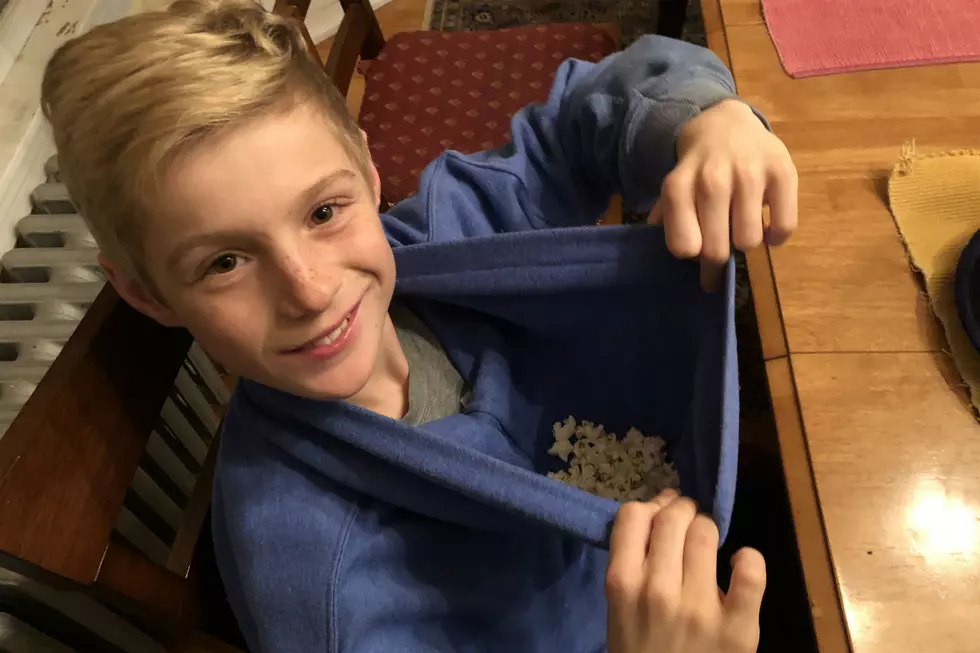 Falmouth 11-Year-Old's Big Invention
TownsquareMedia
I just happen to live with this 11-year-old. Ben thinks he's pretty brilliant...and he just might be.
Ben sees things a little differently. You see a sweatshirt on backwards, while Ben sees a chance to eat popcorn with a handy holder!
Yup. He put his sweatshirt on backwards, JUST to fill it with popcorn to eat it. As he points out, might as well, as it usually falls there anyway.
But how do you get all the little bits of popcorn out of the hood of your sweatshirt? I mean, out of the popcorn holder? Oh, there's a plan for that too.
Yup. The kid thought of everything. Hey, go look in your closet! You may have one of Ben's inventions in there! Go ahead and try it, you know you want to. Just don't forget to put it in the laundry when you are done using it...