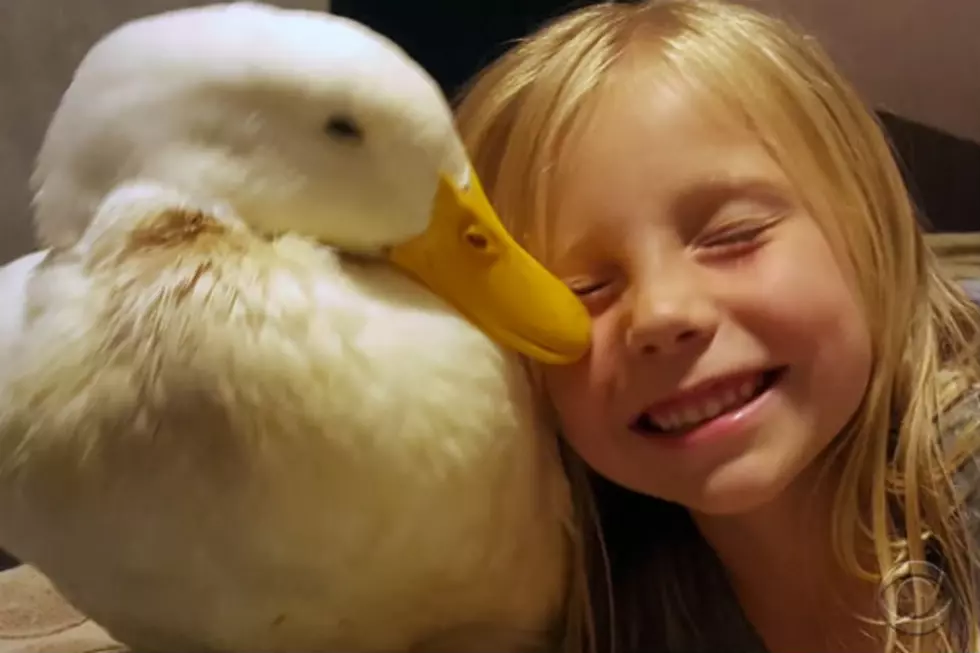 Freeport Girl and Her Duck Get a Visit From CBS Evening News [VIDEO]
CBS Evening News via YouTube
Remember Kylie brown, the five-year-old girl from Freeport and her duck named Snowflake that never leaves her side? They made the big time last week on a segment of the CBS Evening News with Scott Pelley. 
Steve Hartman came to Freeport with a camera crew to visit Kylie and Snowflake, the duck that imprinted on her and now thinks Kylie is her mom. The two of them have a bond like no other and it showed when the CBS News crew was there.
The best part of the interview? When Kylie insists that she is Snowflakes mom and Steve asks, 'When did you find out?' Her response is funniest and the cutest thing you'll hear all day.
We first told you about Kylie back in January when another, much smaller TV news crew came to see Kylie.
A duck can live to be 20-years-old. I'd love to see how Kylie and Snowflake are doing in about 13 years when she goes off to college. I wonder how her roommate will feel when Kylie moves in with a duck under her arm.