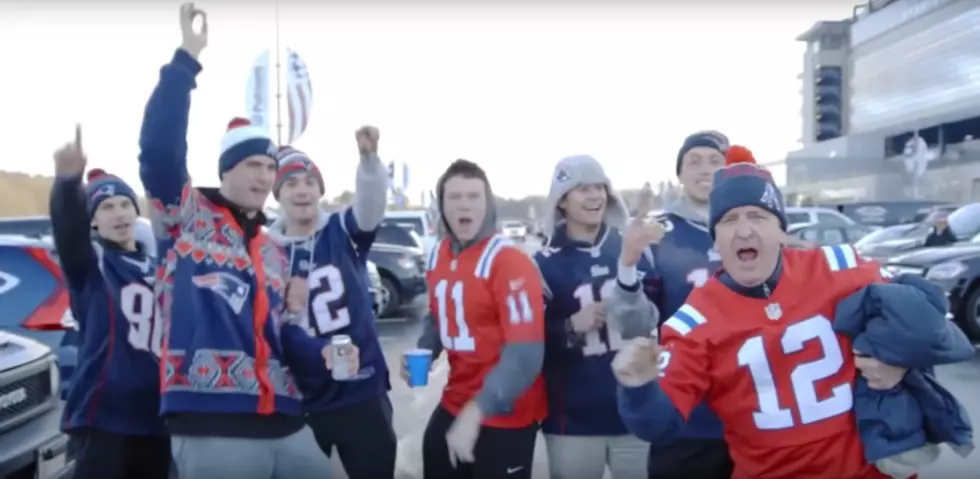 Get Hyped for Football Season With This Mainer's Patriots Anthem
Jericko Rose via YouTube
'Patriot Nation' by Maine rocker Jericko Rose is going viral again, now that we're back in sweatshirt season and the Pats are back on the field!
About the Song and the Artist

Known as a Jock-Rocker in High School, Jericko Rose's dual passions for sports and music come shining through in this fun, catchy, upbeat party tune. "I wanted to write something that paid tribute to the team and their fans as a unit," says Rose, "That's why I didn't single out any particular players in the lyrics. We have a superstar quarterback and several other standouts, but the thing that makes the Patriots different – really special – is that team comes first. Always." The only member of the Patriots organization mentioned by name is Coach Bill Belichick. "I don't know," says Rose, "I couldn't resist. He's Bill freakin' Belichick!"
As a lifelong Patriots fan, Rose remembers very well how the team struggled through most of the 1970's and 80's, and says he doesn't take the current wave of victory for granted. "I still get knots in my stomach for every single playoff game. And when they go to the Bowl, forget about it! I'm a nervous wreck!"
Jericko Rose is an independent recording artist who runs his studio out of the basement of his home in Old Orchard Beach, Maine. All of his original work is written, sung, played and produced by him.