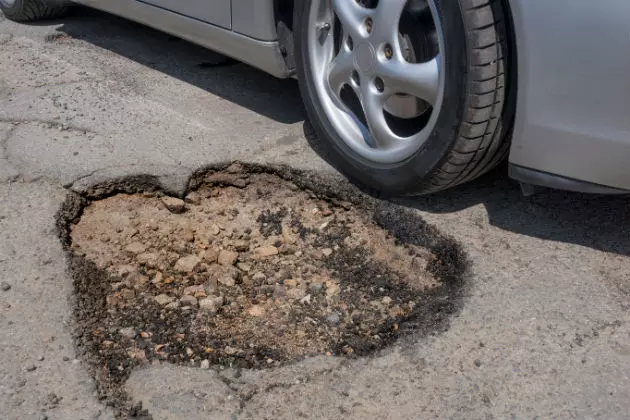 How to Report a Giant Pothole in Your City/Town
ThinkStock
Who has time to text and drive? I'm too busy avoiding potholes. Got one that the town should know about? Here's how to report them.
We all have a particular area that we drive every day, and if you are like me, you know those roads like the back of your hand. Including every deadly pothole.
WCSH6 reported on how to get them fixed:
Go to the city/town Public Works building and provide the pothole's location.
Call the Public Works building. This way, the information will automatically be received by dispatch.
Download the city/town mobile app.
Visit the city/town website and fill out a service request.
If you report it, the town/city is required to fill that sucker within 24 hours. But public work does say that as quickly as they fill them, they could re-open, so have this list of what to do handy. Or do what I do and learn every single pothole and try to drive around or straddle it.
Don't you hate it when you misjudge one and hit it dead on?