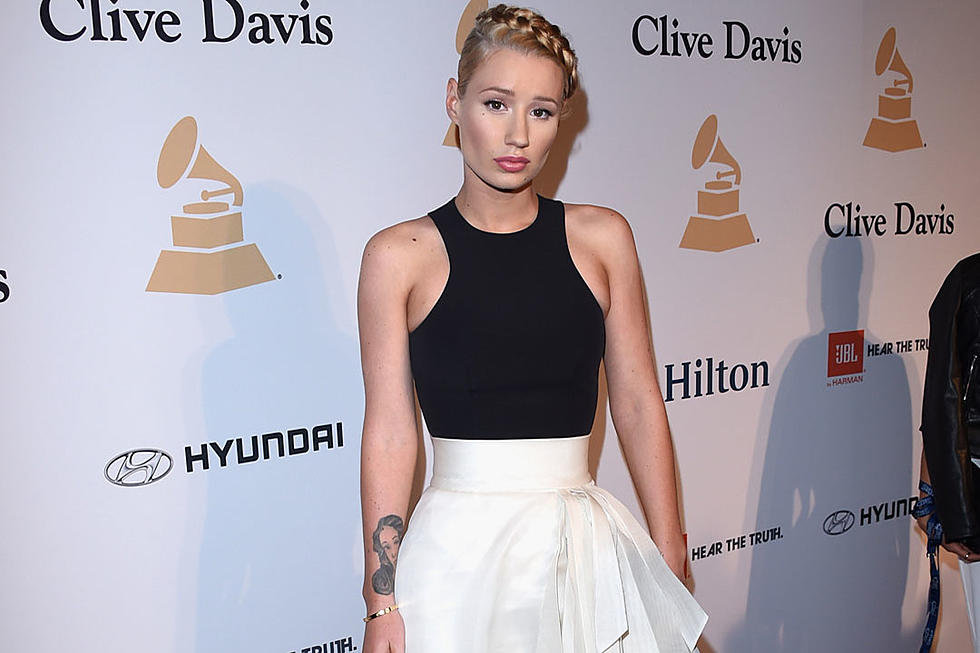 Iggy Azalea Says Goodbye to Instagram
Jason Merritt, Getty Images
The New Classic made the official announcement on the photo sharing app last night (March 7) by posting a blank white frame with simple type on it, which you read below.
This is the latest step in her social media free lifestyle. Iggy made a similar announcement last month when she told her fans that she will also no longer handle her Twitter account and will instead hand those duties over to her management, which means no more pics of her adorable dog.
"But I also want to let my fans know iam taking some time away from social media," she tweeted on Feb. 18. "I need to be happy and it is too negative and draining."
After months of having to defend and explain herself, it seems only natural for Iggy to want to step back from social media altogether. Not only has she had a longtime twitter battle with rival rapper Azealia Banks, but she also had beef with Snoop Dogg. In addition, she was also criticized for her authenticity in hip-hop where a number of rappers were either for or against the artist.
Despite quitting social media for the time being, Iggy will be performing her new single, "Trouble," with Jennifer Hudson at the 2015 Kids Choice Awards, which will broadcast on Nickelodeon on March 28 at 8PM ET. So be sure to tune it!
See Iggy Azalea + Other Celebrities With No Makeup