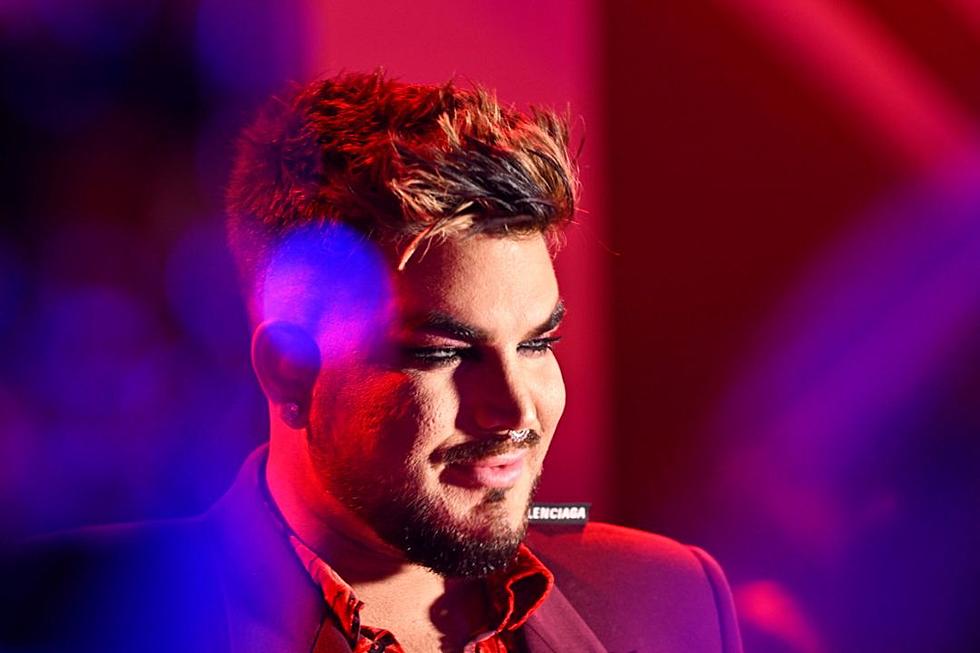 Adam Lambert Fans Praise Singer for Speaking Out Against Drag Bans: 'Always Stands Up for His Community'
Roy Rochlin, Getty Images
Fans are supporting singer Adam Lambert's denouncement of drag bans.
The "Holding Out for a Hero" singer held a charity livestream telethon on Sunday (May 7) to raise money for the LGBTQ+ communities affected by anti-LGBTQ+ bills that are being pushed across the U.S.
"These lawmakers are terrified of just how brightly we're shining," Lambert said in a video statement ahead of the Drag Isn't Dangerous event.
"They're using children as an excuse to take one more thing away from us … they're clearly threatened that we are living our truth," he continued.
Hear his full message, below:
On social media, fans praised Lambert's activism with messages of support.
"He put his neck on the chopping block for his community AGAIN. We owe him," one fan wrote on Twitter.
"Adam Lambert has always stood up for his community and being true to himself and his beliefs, even in the face of cruelty and hatred," another fan tweeted, adding they "greatly admire" the singer for his "integrity and compassion" and "insane talent."
Another tweet called Lambert "the sweetest nicest person alive" and encouraged him to "keep it up king."
WARNING: Tweet contains graphic language.
According to Billboard, the telethon, which was hosted by Justin Martindale, Alaska 5000, Peppermint and Adam Shankman, raised over $500,000 for LGBTQ+ charities such as GLAAD, Black Queer Town Hall and others.
READ MORE: Police Threatened Hayley Kiyoko to Not Bring Drag Queens on Stage
"I love the queer community," internet personality Tyler Oakley wrote, quote-tweeting a post about the telethon's success.
Performers during the live event included RuPaul's Drag Race All Stars 7 winner Jinkx Monsoon, Jake Wesley Rogers, Bob the Drag Queen and more.
The show featured statements from LGBTQ+ entertainers and allies, including Margaret Cho, Amber Tamblyn, Charlize Theron, Sarah Hyland, Trixie Mattel and Melissa McCarthy, who offered their support and condemned harmful anti-LGBTQ+ legislation and the discrimination members of the queer community face.
Celebs You Might Not Know Are LGBTQ+