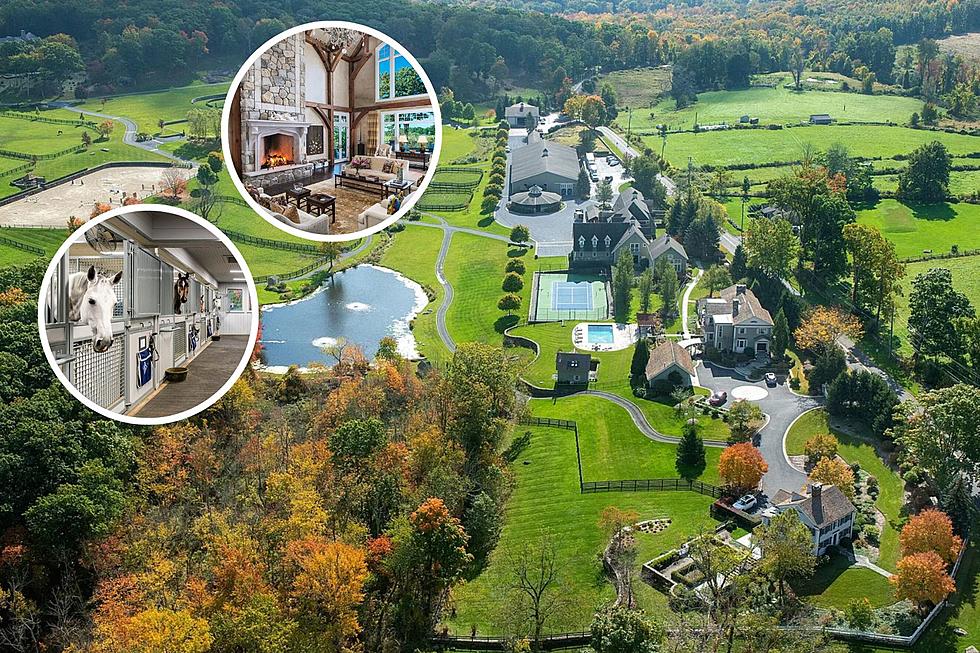 Explore This Unique and Massive $28M Equestrian Compound in New England
Krissy Blake with Sotheby's International Realty
Who doesn't love peeking inside million-dollar homes?
Even if you're like this writer and are nowhere close to having the dough for it, it's always fascinating to see how the other half lives. Whether it's a fancy interior, best of the best appliances, or extra amenities that reduce the reasons you'd ever have to leave (we're talking bowling alleys, arcades, theaters, spas, and more), it's always interesting to see the grandiosity of these places. For some houses, their appeal lies not only in their features, but additional parts of the property that add a one-of-a-kind uniqueness to everything.
Enter this $28,000,000 equestrian compound in New England, listed by Krissy Blake with Sotheby's International Realty.
The property, located at 7-11 Old Stagecoach Road in Ridgefield, Connecticut, is known as Double H Farm. Situated on 87 lush acres is a four-story main house filled with amenities that would make any homeowner swoon. There's also "two additional renovated homes, two state of the art barns w/stalls for over 40 horses, trophy lounge, party barn, paddocks with run in sheds, 2 covered hot walkers, staff apts., tranquil pool, tennis court, indoor & outdoor riding rings & a jumping derby field." Holy smokes. This place truly has it all, and if you're a horse-lover, it may as well be paradise if you've got the money to spare.
So, what are we waiting for? Let's explore this property and all it has to offer.
Explore This Unique and Massive $28M Equestrian Compound in New England
Here's another New England property that could be straight out of The Sound of Music.
Majestic $30M New England Mansion Could Be Out of 'The Sound of Music'