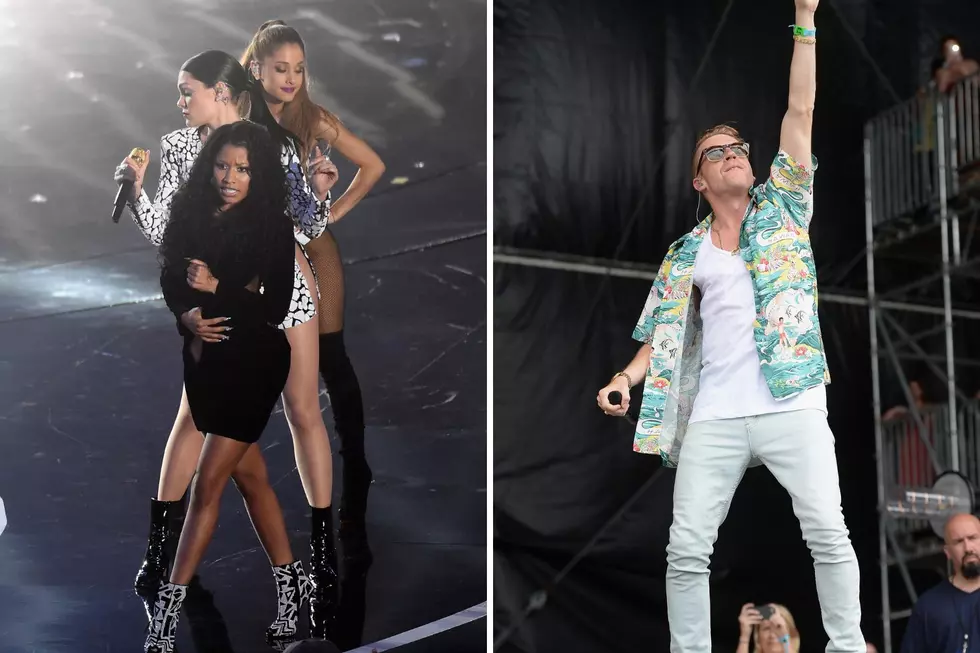 Summer Song Showdown QMS Division Day 8 9a Matchup: #2 Bang Bang VS #6 Can't Hold Us
Getty Images
Bang Bang vs Can't Hold Us
It's another one from the Scorching 16 round in the Q97.9 Summer Song Showdown! From the Q Morning Show Division, #2 seed 'Bang Bang' by Jessie J, Nicki Minaj, and Ariana Grande takes on #6 seed 'Can't Hold Us' from Macklemore and Ryan Lewis.
Q97.9 is on the search for the best summer song ever with the Summer Song Showdown, and you're in control of which song reigns supreme! Vote now for this round!
There are tons of ways you can vote and advance your favorite summer song in this year's showdown to the next round! Cast your votes for each showdown on our Q97.9 App, on our website, the Q Facebook page, call us in the studio at 775-7979, or vote in the poll above!
Polls for showdowns will be open each weekday, and the very final round will last throughout the entire weekend of Friday, May 13 through Sunday, May 15, and the winning song will be announced during the morning of Monday, May 16 with the Q Morning Show!
So, who you got for this round?
Jessie J, Nicki Minaj and Ariana Grande - Bang Bang
Macklemore and Ryan Lewis - Can't Hold Us
Do you think either song from this matchup could go all the way and win it all? Do you think we'll see any huge upsets throughout the entire Summer Song Showdown? Who are you rooting for the most?
Keep checking back for more showdowns and get a full list of all the showdown days, times, and divisions on the Summer Song Showdown homepage.
Inside Ciara & Russell Wilson's $25 Million Colorado Home
Take a tour of Ciara and Russell Wilson's new 20,000-square-foot home that sits on five acres in Denver.