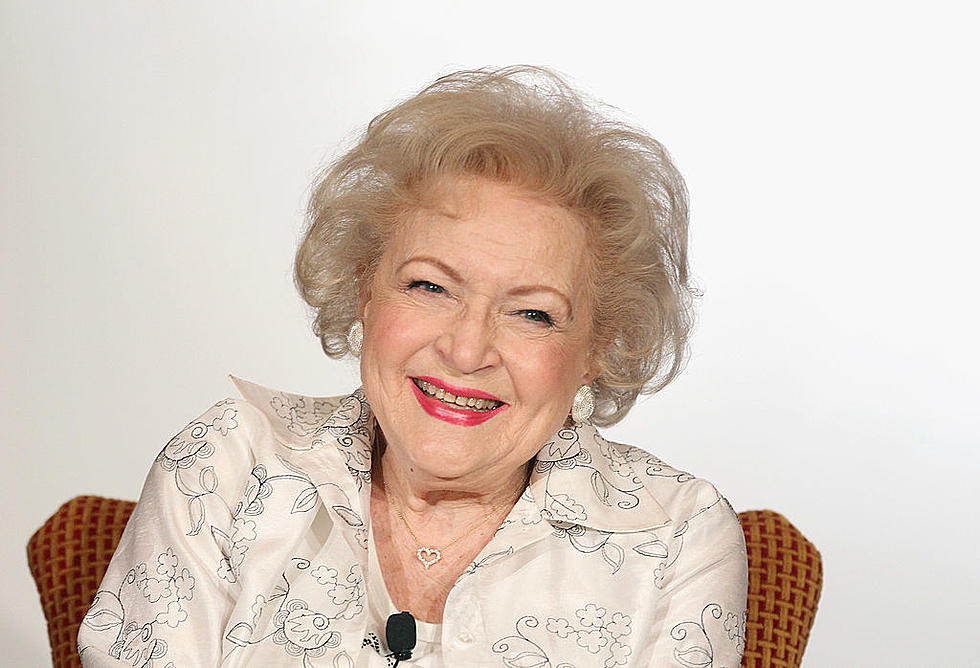 Legendary Betty White Passes Away Just Weeks Before Turning 100
Getty Images
Good-bye Betty. Thank you.
There are few actresses who have touched so many generations. She got her start in the '40s in radio. Her first breakout role was as Sue Ann Nivens on the Mary Tyler Moore Show in the '70s. This was the role that took the sweet Betty White and gave her a cutting edge that people ate up!
But for so many, she will always be Rose Nyland in "The Golden Girls," which ran from 1985 to 1992.
According to TMZ which was the first to report Betty's passing, she died Friday morning in her home in California. She had been super cautious since the pandemic hit. She stayed home and passed the time reading, watching TV, and doing crossword puzzles.
Funny story about Betty White. I once actually spoke to her over the phone once about 20 years ago. I was on a radio sharing chat and someone said they had Betty White's phone number. I thought it was a joke, so I called it.
Betty White herself answered the phone. Her voice is unmistakable. I was caught off guard and stammered a bit and admitted that I had her number, but didn't actually think it was her number. She giggled. I then went on and on about how amazing she is and that it would be my honor to interview her on the radio.
She was polite and told me that I would need to go through her manager. I apologized a million times, thanked her, and hoped she had a great day. Her manager never returned my call. I didn't care. I got to speak to the legend herself.
Betty would have turned 100 on January 17th.
Thank you Betty White for being the kind of person we all strive to be.
LOOK: The most famous actress born the same year as you
Many of the actresses in this story not only made a name for themselves through their collection of iconic performances, but also through the selfless, philanthropic nature with which many of them approached their stardom. In an age of flipping the script on societal norms, many of these actresses are using their voices and platforms to be advocates for those who are otherwise unheard.
LOOK: The Most Famous Actor Born Every Year