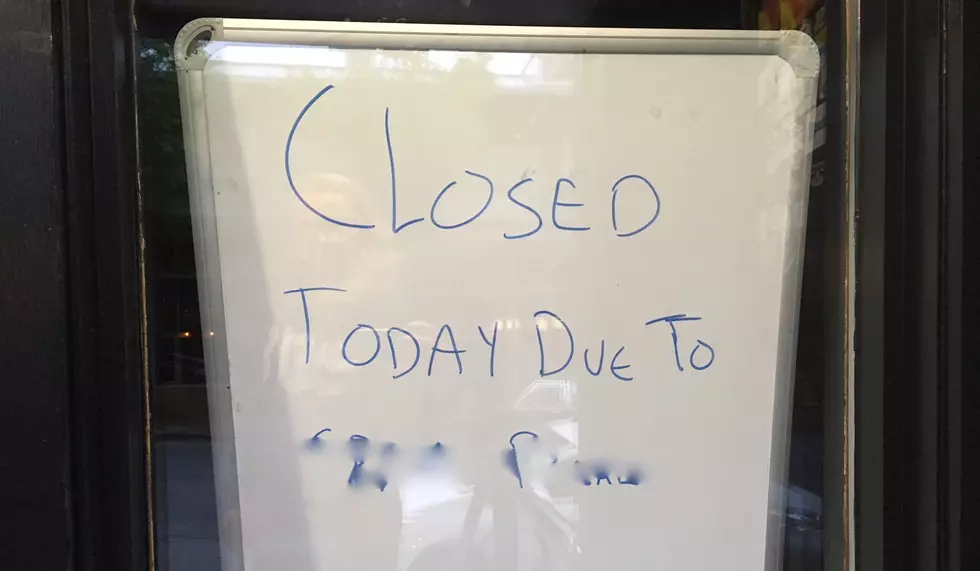 Portland Bar's Excuse for Closure is Smirk-Worthy
Lou, Townsquare Media
You'd be hard pressed to make it through Memorial Day Weekend without having to call a place and see if they're open. Passing through town, signage in windows and doors make it clear that a number of shop owners took the long weekend as an excuse to hightail it out of town before the summer boom hits.
Typically, these signs will read something like, "Closed for long weekend, open Tuesday 5/29. Happy Memorial Day!"
Arcadia National Bar took a different approach.
Turns out, the spam recall was real: according to CBS news, Hormel sent out the recall following four consumers' complaints of metal shards in their cans:
"The U.S. Department of Agriculture lists the following products in the recall statement:
12-oz. metal cans containing "SPAM Classic" with a "Best By" February 2021 date and production codes: F020881, F020882, F020883, F020884, F020885, F020886, F020887, F020888 and F020889. These products were shipped throughout the United States.
12-oz. metal cans containing "Hormel Foods Black-Label Luncheon Loaf" with a "Best By" February 2021 date and production codes F02098 and F02108. These products were shipped to Guam only.
The USDA's Food Safety and Inspection Service also advises consumers contaminated product may have already been purchased. Consumers are urged to check their shelves and pantires and to not to consume the products. They should be discarded or returned to the place of purchase."
Something tells me it was a convenient substitute for the old "Memorial Day Off" sign, but the prospect of an entire bar closing over mourning of a Spam recall certainly put a smirk on  my face.