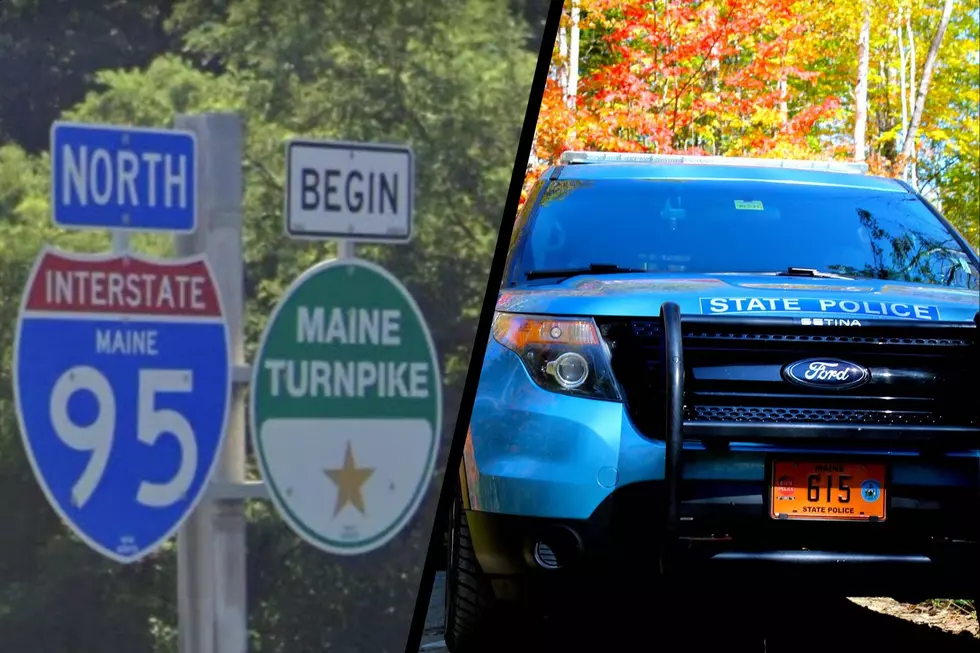 Maine Police Cruiser Slams Into Intoxicated Lady, Caught on Body Cam
Maine State Police / Google Maps
You usually hear of an intoxicated driver hitting a cop car, right? Not in this case. This story out of Wells, Maine, happened the other way around. Let me explain real quick.
I was watching this police cam video that popped up, when I quickly realized it was actually the Maine police officer whose cruiser slammed into the driver.
Wgme.com reports that the entire crash was recorded and released on the officer's body cam. Side note: any time I get pulled over, am I the only one who waves at them to make the officer laugh and hopefully become less upset with me?
Okay, moving on. It wasn't the police officer's fault. The driver, according to wgme.com, was super intoxicated and under the influence of drugs when she wasn't obeying traffic laws.
I'm not here to be a newscaster with this story, but am taking the angle of raising awareness that OWI's are not cool in any way, shape, or form. I also hate to be cliche, but it has the potential to ruin your life forever just for one night of fun and one bad decision.
Okay, less lecturing and more facts.
Her name is Victoria Mann, (what a ding-dong), and at 68 years old, she was charged with operating under the influence of alcohol or drugs. She was held in York County Jail and released on a $360 bail.
Here's my takeaway. Maine is a small state if you really break it down, which potentially means your friends are close. If you're having a night or even day of drinking, it's so simple to just call a friend or get an Uber. I promise nobody will feel inconvenienced for coming to potentially save your life! When did I become such a mom?
16 Things You Should Never Do in New Hampshire
Gallery Credit: Megan
Massive Luxury Maine Estate Has Its Own 9-Hole Golf Course, Indoor Pool
6 East Rd in Greenville, Maine, is located in the midst of stunning, natural beauty in the Moosehead Lake region. Listed by John Scribner of LandVest Inc, this large, spacious, unique and well-crafted home has 9 bedrooms, 3 baths and is over 13,000 sq ft. This resort-feel home sits on 88 acres.
Gallery Credit: Rob Riccitelli