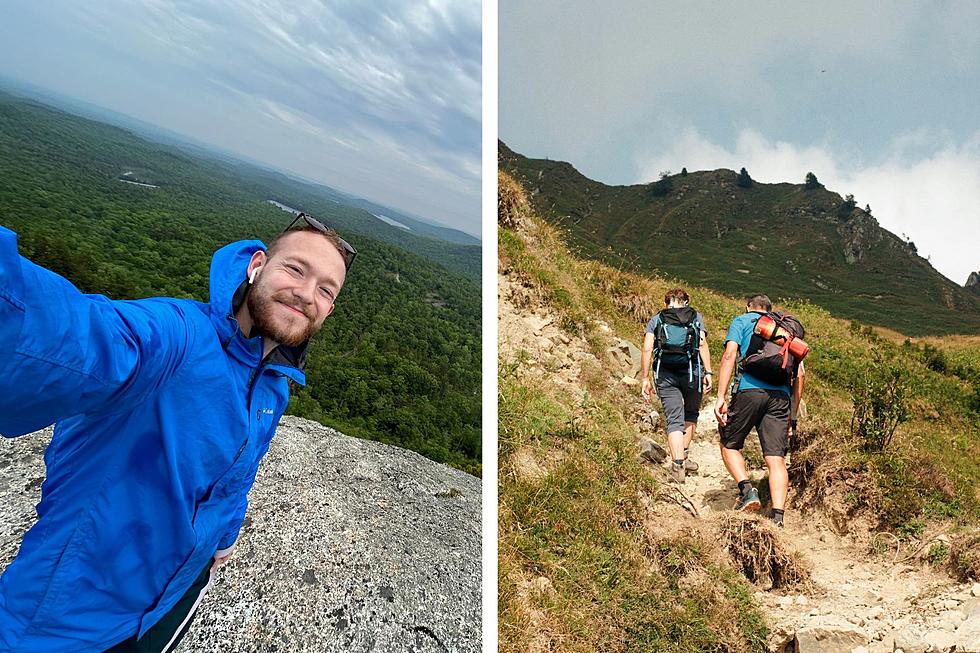 Essential Things to Pack for Your Summer Hike in Maine
Credit: Tiziano Barbieri on Unsplash
Our Pine Tree State has breathtaking landscapes and diverse trails, offering an adventurous playground for hikers of all skill levels. Whether you're a seasoned trekker or a nature enthusiast looking to embark on your first hike, proper preparation and packing are essential for a safe and enjoyable experience. So, before you hit the trails this summer, let's look at what you need to pack for a hike in Maine.
An Extra Jacket:
While exploring Maine's trails, it's wise to carry an extra jacket for added warmth and protection from rain. A rain jacket, poncho, or windbreaker can shield you from unexpected showers or gusty winds that are common, particularly at higher elevations. Remember, even if rain is not in the forecast, our weather can be unpredictable, so it's better to be prepared.
Proper Footwear:
Footwear is an essential consideration for any hiking adventure, and Maine's trails can be unpredictable. To navigate the uneven terrain with confidence, it's recommended to wear sneakers or hiking boots with good tread. These choices provide the necessary support to prevent slips and trips, ensuring your safety and maximizing your enjoyment of the hike. No Crocs or flip-flops!
Comfortable Clothes:
Regarding clothing, synthetic or wool fabrics are highly recommended over cotton. Synthetic and wool materials wick moisture away from your skin, keeping you dry and comfortable throughout your hike. In contrast, cotton retains moisture, such as sweat, which can leave you feeling cold and uncomfortable. However, don't worry too much if cotton is all you have. The key is to wear something that allows you to move comfortably and suits your personal preferences.
Hiking Backpack:
A reliable hiking backpack is a crucial piece of gear to carry all your essentials. Opt for one that is comfortable, durable, functional, and suitable in size for your specific needs. It should provide ample space for any and everything you may require during your hike. After all, you don't want to be carrying all of these items in your arms like you're shopping at Hannaford and forgot to grab a basket.
Appropriate Headwear:
Don't forget to protect yourself from the sun's rays and biting insects. Wearing a baseball hat not only shields your eyes from the sun but also offers some defense against pesky bugs. During the winter or late fall, a warm winter hat becomes essential for staying comfortable in colder temperatures. Plus, you look really cool, too!
First-Aid Kit:
Safety should always be a priority, so it's wise to have a basic first-aid kit on hand, even for day hikes. While adventure medical kits are ideal for longer hikes, a simple first-aid kit with essentials like band-aids, antiseptic wipes, and pain relievers should suffice for shorter excursions.
Sunscreen:
My favorite movie is 'Popstar: Never Stop Never Stopping,' and one exchange from the movie that my friends and I quote goes:
"Why are you wearing sunscreen? It's overcast."

"It can still burn you through the clouds. Everybody knows that."
The sun's rays can be strong even on cloudy days, so don't forget to apply sunscreen liberally. Even underneath standard clothing, sunscreen provides vital protection from harmful ultraviolet rays. Remember to reapply every two hours, or more frequently if you're perspiring heavily on a challenging trail.
Bug Spray:
If you're venturing into areas known for insects, such as muggy forests or locations near water, bug spray is your ally. Protect yourself from ticks, flies, and mosquitos by applying before you hit the trail. It will ensure a more pleasant and bite-free hiking experience.
Water Bottle:
Staying hydrated is vital during any outdoor activity, so don't forget to pack a water bottle or two. Ensure they're filled with enough water to keep you refreshed throughout your hike. Hydration is key to maintaining energy levels and preventing dehydration, especially on longer treks.
Headlamp:
When exploring the trails, it's always a good idea to have a headlamp with you. Using your cell phone flashlight can drain your battery and leave you without a means of communication in case of an emergency. A headlamp keeps your hands free and allows you to navigate safely if your hike takes longer than anticipated or if you find yourself on unfamiliar terrain.
Hand Sanitizer:
Fellas, pack some hand sanitizer. Nature's call can strike at any time, and it's better to be clean than sorry. Having hand sanitizer on hand allows you to maintain good hygiene, even when restrooms are not readily available. And they will not be.
Now that you have a comprehensive packing list for your hike in Maine, it's time to relax and look forward to an incredible outdoor adventure. Remember, preparation is key, but don't forget to take a moment and soak in the beauty of Maine's magnificent trails and views.
LOOK: 25 must-visit hidden gems from across the US
From secret gardens to underground caves,
Stacker
compiled a list of 25 must-visit hidden gems from across the United States using travel guides, news articles, and company websites.