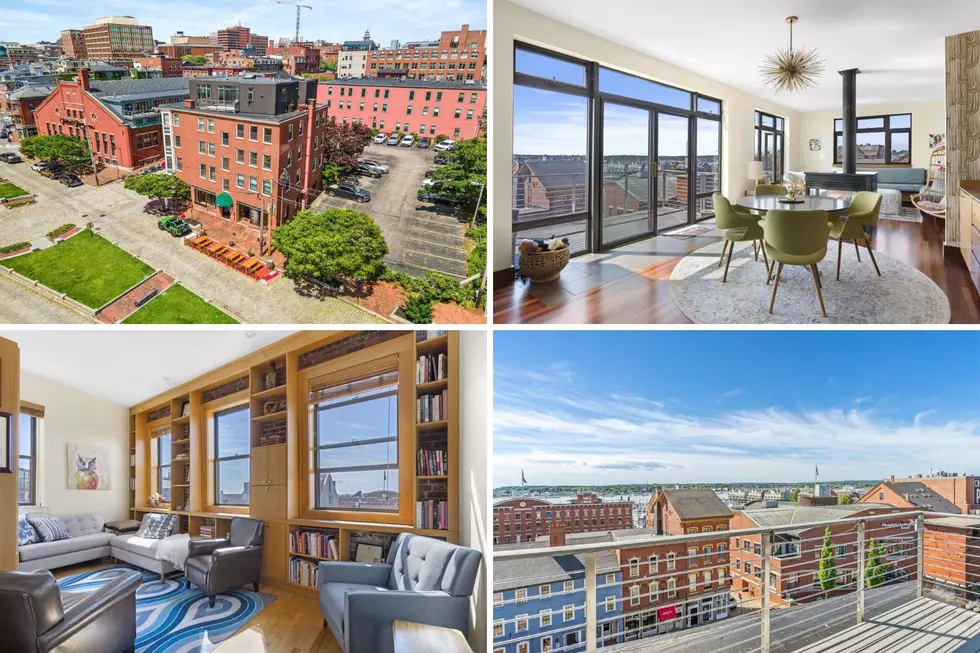 Portland Penthouse Condo for Sale Wows With Stunning Views & Ideal Location
Landing Real Estate
Portland has been a very desirable destination for quite some time. Even in this crazy housing market, with prices continually increasing, houses continue to sell. Now, a condo unit has hit the market that might take desirable to a new level.
One of the most desirable yet nearly impossible neighborhoods to find housing in is the Old Port. The section of town is loaded with action, excitement, and the greatest people watching this side of an airport. However, due to its density, commercial space, and demand, the neighborhood is tough to find living space in. However, a new space just hit the market and it will unquestionably turn heads.
Introducing an incredible penthouse condo in the Boothbay Square Building, right in the heart of Portland's Old Port. You couldn't ask for a better location when it comes to views, incredible food, great nightlife, and attractions.
The condo is just over 1,600 feet and features 3 bedrooms and 2 bathrooms. The unit includes an open concept main floor, private rooftop deck, fireplace, library, state of the art kitchen, brand new appliances, a wealth of natural light, basement, off-street parking, multi-zone heating, and incredible panoramic views of the city and Casco Bay.
This condo is going to sell fast, especially due to the dynamite location. To find out more information on this very cool and rare condo, you can visit the listing agency webpage, Landing Real Estate. More images can be seen below, and more info on the condo can be found here.
Rare Penthouse Condo Available in Portland's Old Port
Looking for an incredibly unique condo in the heart of Portland's most unique neighborhood? Look no further than the Boothbay Square Building's penthouse condo on Fore Street.
The 3 bedroom, 2 bath unit is highlighted by its design, location and the views. The asking price is $1.35 million. Its listed by
Landing Real Estate
.
30 "Under-the-Radar" Restaurants in Maine
Thanks to our great listeners we were able to compile a list of many of Maine's great "under-the-radar" restaurants, cafes, pubs and bakeries.
These great spots can be found across the state, and waiting for you to give them a try.
How many have you been to?