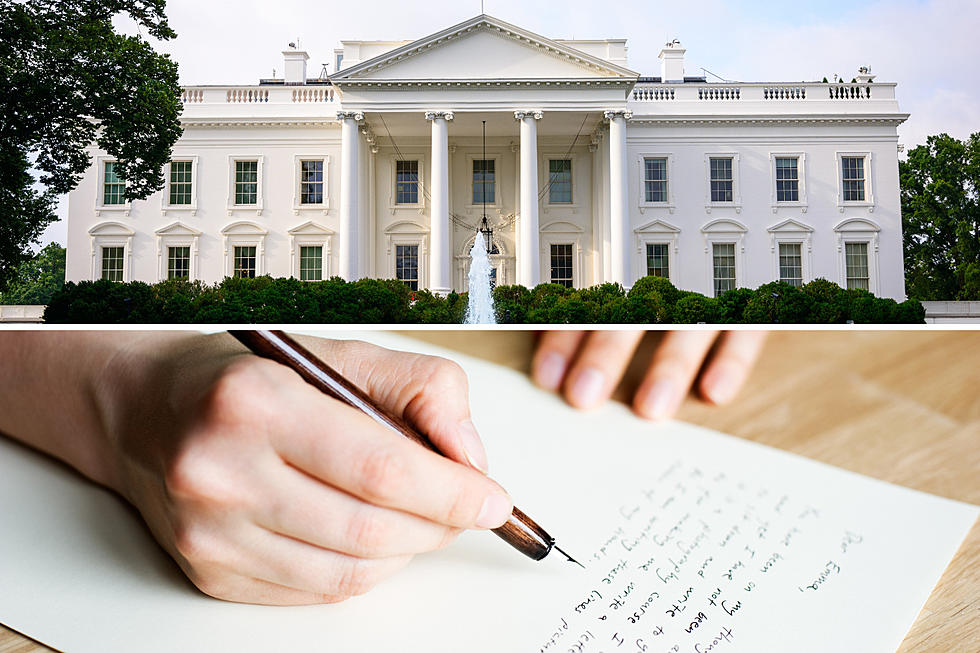 President Biden Addresses Concerns in Letter from Maine Student
Canva Pro
9-year-old Cooper Stevenson attends Wayne Elementary School in Readfield and he is getting some well-deserved attention.
His teacher tasked him with a writing assignment and he ended up writing a very persuasive letter highlighting climate change to the President of the United States of America. This is according to Central Maine.
Guess what? The President read it! He also RESPONDED!
Cooper's idea, as the article states, is that he proposed the idea of using pelican robots to clean the oceans by collecting trash in their beaks and allowing water to exit through a drain pouch. He also volunteered to assist in ocean cleanup efforts. I mean, come on. How cute is that!
Cooper's passion for climate change comes from his love for sea animals! Recently  research has shown that the Gulf of Maine is warming faster than 97% of the world's oceans. This affects our marine life negatively.
Below is a video of President Biden encouraging young people in America to advocate for climate change.
Cooper's teachers name is Beth Smith and she told Central Maine that the essays the kiddos write normally focuses on advocating for small changes, but Beth also encourages students who want to make big changes.
Beth says according to CM, 
"They write letters to their parents and ask for puppies and video games, I occasionally do have a student that wants to make a big change, and I encourage these students, just like with Cooper." 
So, she ended up mailing Cooper's letter to the White House and Biden responded over the summer! He must receive millions of letters and requests and he took the time to read and respond to this young Mainer.
In his response letter, the President thanked Cooper's for his dedication to climate change and his efforts to come up with creative ways to help. Biden also encouraged him to keep using his voice to raise awareness!
Cooper's advice to anyone listening and really wanted to change our climate for good is to pick up your trash, especially at our beautiful Maine beaches and to prevent harm to animals who might ingest or become entangled in the litter.
This is amazing that this fourth grader is getting so thoroughly involved and showing so much passion for a topic that is near and dear to his heart.
Keep a close eye on Cooper because he's going to do amazing things. His parents are very proud of his hard work to make change and so are we!
Wanna Know What Maine's Best Halloween Costumes Are?
Are you feeling stuck when trying to find a Halloween costume this year? Here are some Maine-based ideas to help you get the ball rolling!
These Are the Cheapest New Hampshire Towns, Based on Per Capita Income
The below data comes from NeighborhoodScout, an online database of US neighborhood analytics.