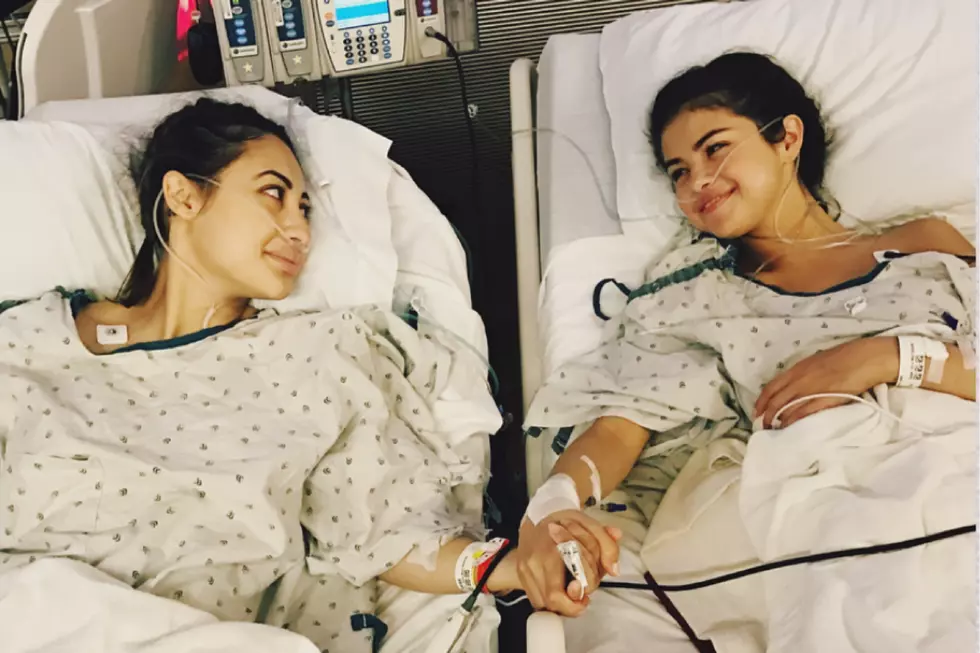 Selena Gomez Reveals Why She's Been Laying Low for the Summer
Instagram via selenagomez
Selena Gomez fans are in awe of the pop star this morning after she revealed what has kept her out of the spotlight for most of the summer. Despite releasing new music, Selena didn't heavily promote her work. She wasn't seen at many events or award shows. With a single Instagram post she drew back the curtains on something she's been dealing with for a long time.
Selena Gomez has Lupus, a disease that causes your body's immune system to attack your own tissues and organs, causing inflammation among other mild to severe symptoms. As a result of her disease she had to undergo a kidney transplant procedure this summer. 
In the Instagram post around 6:30 a.m. EST, Selena shared photos in her hospital bed and of her scar. She explained that she's looking forward to sharing her journey through the surgery. She also thanked the doctors, her family, and her donor, a friend named Francia Raisa. Francia is an actress known for her roles in Bring It On: All or Nothing and Secret Life of the American Teenager.
Selena Gomez is in recovery and improving her overall health post-surgery. If you want to learn more about Lupus, visit the Lupus Research Alliance.