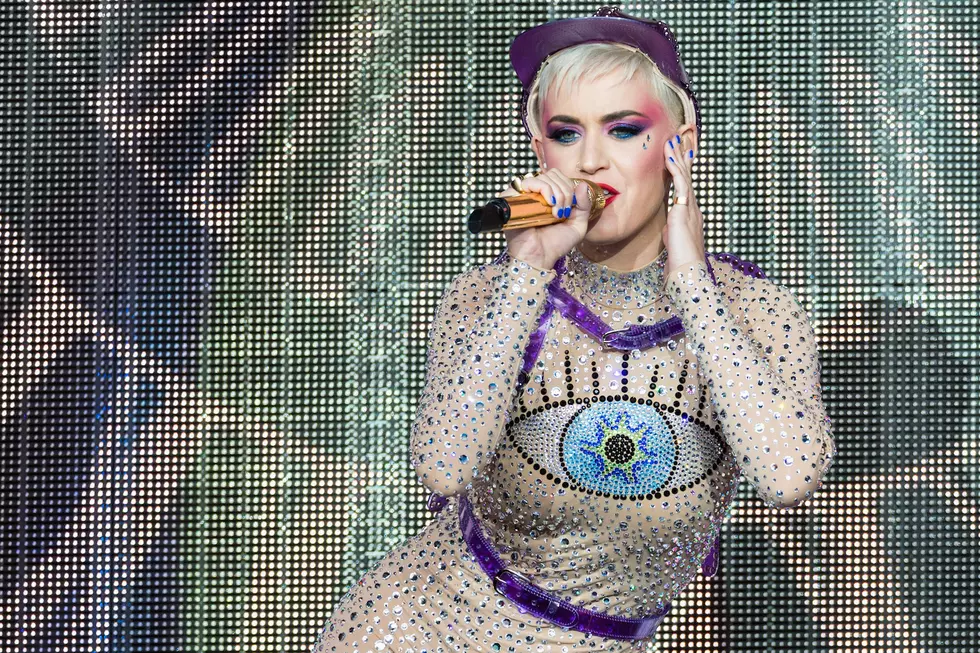 WATCH: Katy Perry Kicks Giant Beachball into Fan's Face
Getty Images
Katy Perry's shows include impressive costumes, elaborate sets, and interactive components that really get the crowd amped up. During her hit single 'Roar' several large beachballs that look like eyeballs fall from the sky and bounce around the packed arena.
At her Salt Lake City show the day after Thanksgiving, Katy hit the chorus of the song and started kicking the eyeball beachballs around the stage. One eyeball went rogue and smacked one fan square between her own eyeballs.
The fan's name is Jordan Hanks and she was filming the whole incident. She said she wasn't hurt, but when the beachball collided with her face and her phone she couldn't stop laughing.
Watch the eyeball nail her phone around the 0:24 second mark.