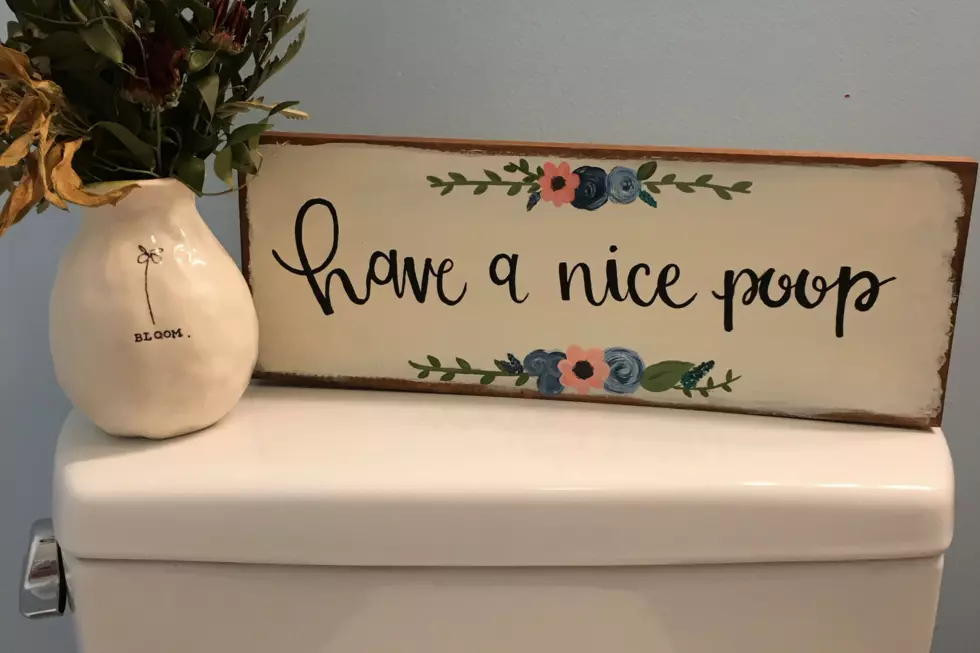 This Maine Etsy Shop Creates the Perfect Decor for Your Toilet
Etsy via SmilesandSprinkles
The bathroom is one space in your home that may be neglected by your interior decor efforts. While the rest of your space is perfectly designed a la Chip and Joanna Gaines, the toilet room is stark and bare. Why shouldn't your throne feature stunning custom artwork and inspirational messages to get you through one of the most important processes of your day?
Smiles and Sprinkles creates custom wooden signs for every occasion, including birth announcements, wedding festivities, and inspirational home decor. I just purchased two of these signs, one for my own bathroom and one as a gift.
Check out Smiles and Sprinkles and get your holiday shopping started early. And most importantly, have a nice poop!