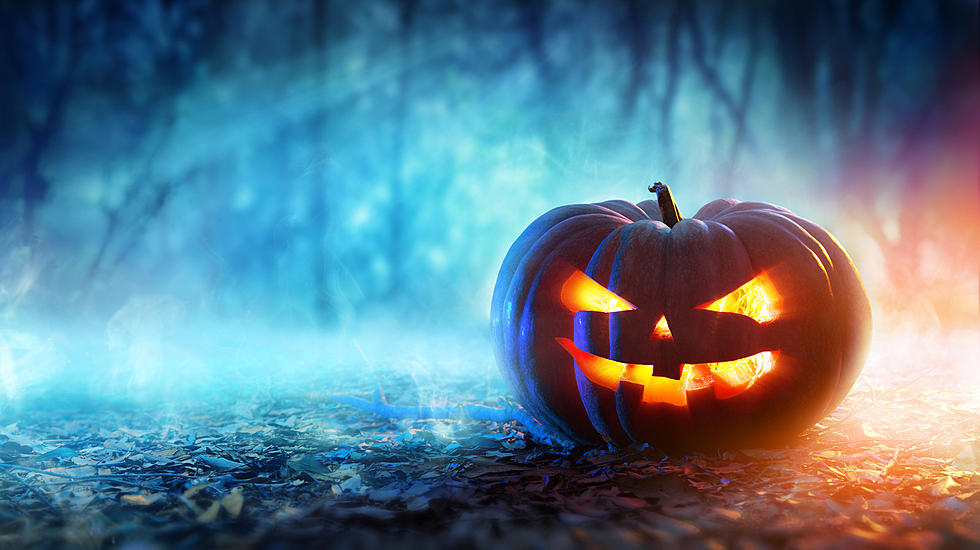 Top 10 Adult-ish Halloween Events to Attend in Maine
Getty Images
On all Hallows Eve, when the moon is bright, a virgin will light the black flame candle, and I will guide you to some can't miss Halloween events in Maine!
Who isn't a lover of horror, fall festivities, and anything that has to do with candy apples? Better yet, I would bathe in candy apples as long as they're not injected with snake venom like on American Horror Story. I wonder if they make a candy apple perfume? I digress.
Find out what this year's most spooktacular fall festive events are for the fall 2021 season!
1. Drag-O-Ween
Snatch your wigs and glue on your lashes because this year's Drag-O-Ween at Mixers Nightclub in Sabattus is going to be sickening. This event is full of fierce local performers who are ready to please. Featured celeb guest, traveling all the way from Florida for one night only will be none other than, Roxxxy Andrews from "Rupaul's Drag Race" Season 5 and All-Stars 2.
If you've been bitten by the drag bug and would like to show off your skills, they're offering an amateur hour where you too can perform.
The event will be held on Saturday, October 23rd from 5:00 pm-1:00 am.
For more information visit the DragOween Event Facebook Page!
2. Hocus Pocus
Oh, look. Another glorious morning makes me sick! Come little children, I'll take thee away to Thompson Point for the viewing of the popular Moonlight Cinema Halloween Series! Showing just three kindly old spinster ladies from the hit movie, Hocus Pocus!
Don't get your knickers in a twist, this is a family fun event at the Brick South Beer Garden on Tuesday, October 26th from 5:30pm to 8:30pm.
General admission tickets are $8.00 per person with optional add-ons like propane-fueled fire-pits and high-top tables with bar stools. There will be a full bar and light concessions.
---
3. Zombie Run
My favorite thing about Zombies is that they are slow and don't really have to move much at all? But Zombies are anything but slow at this year's Zombie Run!
This year's 2 miles of terror Zombie Run (with costumes) will make you want to start an apocalypse! The fun starts from 7:00 pm to 9:00 pm on Friday, October 15th at Shaw Cherry Hill Farm in Gorham, Maine.
Awards will be given for best costumes and finishers. There will be a smaller 1/2 mile run for the kids for free!
---
4. Trail of Terror
If you're a fan of screaming until you lose your bowels then the Trail of Terror Haunted Walk at Aquaboggan Water Park in Saco, Maine is the event for you.
If you dare, take a journey through the Madness Maze, a haunting scene recently added. This has an American Horror Story feel to me with a Psych Ward and lots of Clowns.
The event will be held on October 30th from 6:00pm-10:00pm.
The Maine Kitchen Food Truck is available to feed you but I wouldn't recommend eating before the walk because then you definitely will find yourself with soiled shoes!
5. Lost Valley Fall Festival
Lost Valley's annual fall festival is always a family fun-packed day with memories and moments to last a lifetime. Start out by visiting Dr. Drew and His Animals Too and then make your way to the Chainsaw carving demo! There will be outside fall games like Pumpkin Tic Tac Toe and the popular crowd favorite is the Foliage Chairlift Rides.
This event is held at Lost Valley in Auburn, Maine on Saturday, October 16th from 11:00-4:00 pm.
Add it to your calendar because you never know what could happen!
6. A Spooktacular Fundraiser
The Green Ladle in Lewiston is hosting a Spooktacular Fundraiser on Saturday, October, 30th from 3-6 pm. This is a community project to serve family and neighbors. Have you ever met a culinary genius you didn't like? I didn't think so and The Green Ladle is packed full of them!
These students will make any amateur chef want to retire his pots and pans and just use them as a drum set.
This event will feature Live Music with The Andrew Dostie Band and The Ernie & Scott Duo. There will be three food trucks and a Halloween costume competition!
7. Pumpkin Craft Palooza
If you're a crafter who leaves a little sparkle everywhere you go, then head to the Lewiston Public Library on Thursday, October 14th from 4:30-6:30 pm and get your craft on.
Learn how to make wine cork pumpkins, paper roll pumpkins, and pom pom pumpkins!
Space is limited and registration is recommended. All materials will be provided so leave your glue guns at home and just bring your sparkly imagination!
8. Out and Spooky Pride March
We were all born to stand out so grab your favorite costume and join in on the fun at this year's L/A Pride March. The theme is, "Out and Spooky" in celebration of National Coming Out Day and Halloween, according to Pride March Event Facebook Page.
March in solidarity with your brothers and sisters who are unable to come out at Festival Plaza in Auburn at 10:30 am and ending at noon in Simard-Payne Park in Lewiston. There will be a costume contest judging Best Costume, Most Fabulous Mask, and Most Prideful Outfit.
As the legendary Lady Gaga says, "Don't you ever let a soul in the world tell you that you can't be exactly who you are."
9. Halloween at The Armory
Lewiston Recreation is hosting a free family Halloween event on Friday, October, 29th from 5:00 pm- 7:00 pm at the Lewiston Armory on Central Ave.
The building will be transformed into a Halloween spectacular! All are encouraged to come in their favorite costumes and celebrate with games, prizes, and a family-style haunted house.
This historic Maine building has hosted many events during all seasons in Maine and I am sure the friendly spirits of previous events will be there to welcome you again this year!
10. Halloween Bash at The Cage
When the heavy metal Halloween Gods call, are you going to answer? I'm scared to think what would happen if you don't!
It's the Halloween Bash at the Cage featuring music by Project Mayhem, Ascent To Power, and Drivetrain. The names alone will pull you into a vortex of thrashing around in your underwear and moshing into your mom while she does the dishes in preparation.
This mind-blowing Halloween show is on Saturday, October 30th at 8:00 pm at The Cage in Lewiston where rock and metal will indeed collide.
Now that we've covered the top Halloween events to attend this season, check out the top-rated Halloween candies below!
Wanna Know What Maine's Best Halloween Costumes Are?
Are you feeling stuck when trying to find a Halloween costume this year? Here are some Maine-based ideas to help you get the ball rolling!
LOOK: How Halloween has changed in the past 100 years