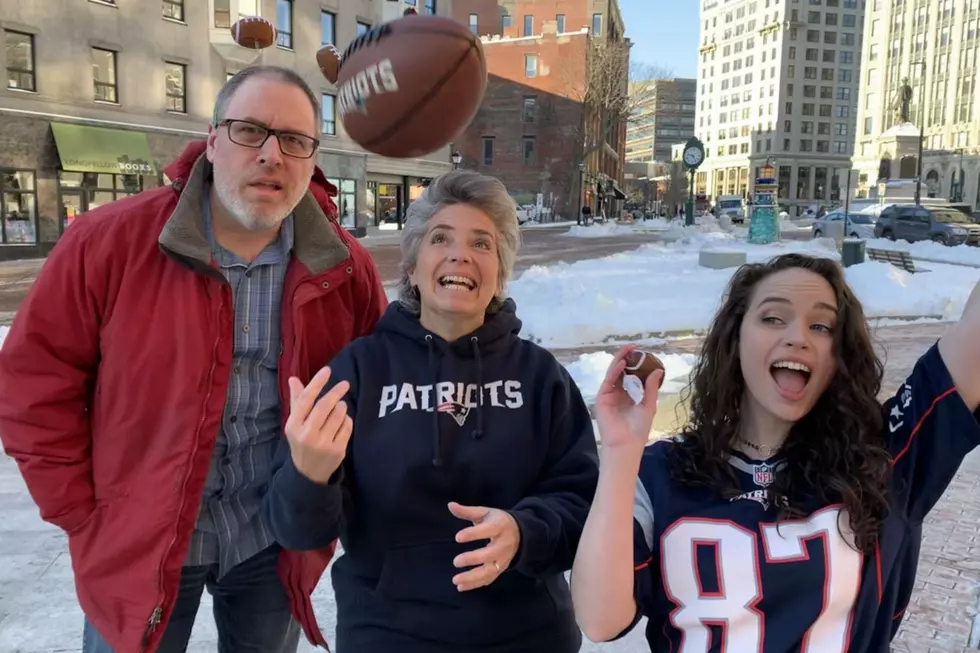 WATCH: 60 Second Big Game Office Football Party
TownsquareMedia
We had a ton of entries for our 60 seconds of bliss, confetti and food to celebrate the 'big game'.
Portland Pie set us up! We brought pizza, wings and salad to Ogletree, Deakins, Nash, Smoak & Stewart in Portland. They did happen to be directly across the street from us...but that's not why we picked them. It was the poem by Laurie that swayed us to pick them:
We might be a small office, but we are loads of fun
Still crying a little, wishing the Pat's had won
We will invite lawyers, judges, clerks and more
There are a lot of us here on the 7th floor
The Q is our preference on our way to and from work
Unfortunately, live streaming is not a job perk
There are a lot of fun people for you to meet
An even more of us that love to eat and eat
We are definitely livelier than the DA's clan
And we are just across the street from your van
But most of all when our 60 seconds come to end
You will have made several new friends
We are a very likeable bunch as a whole
And we will even invite you to stuff your pie hole
Pretty funny and clever! We went to their conference room and set the timer. It was over before they even knew it started!**
Thank you to the tiny gang at Ogletree for letting us destroy the conference room. Bonus - you'll be finding confetti for years to come.
**due to copyright laws (ugh, laws and a lawyers office!) we can not have the music play that we had playing, It was the Fox NFL theme. It was very exciting.**