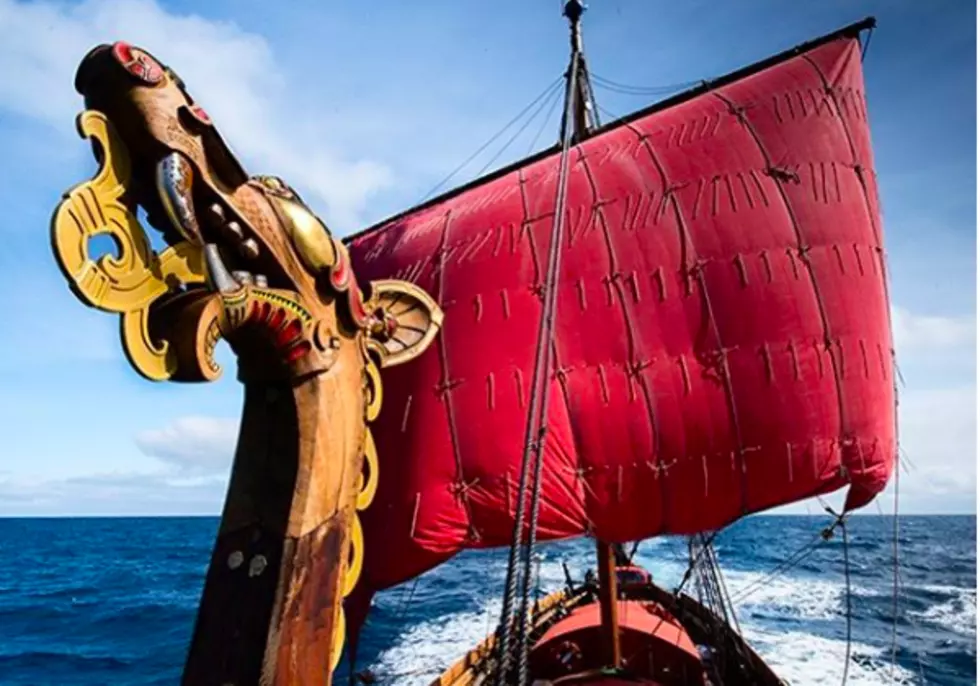 Watch Out For Vikings in Boothbay, Maine This Weekend
@roadtrip_newengland via instagram
When faring on journeys, ward yourself well. Take not harbor near the highway for thereby dwell many ill wights for men's bewilderment.
Got that? I'm not too sure what this viking saying I found in a Google search meant in viking times, but this weekend it means don't camp along 295 on your way to Boothbay.
Following the overwhelming response and great show of interest for her "Expedition America" tour in 2016, the largest modern viking ship Draken Harald Hårfagre will soon set out for her next adventure: Expedition America - East Coast Tour 2018.
According to the Draken's website, the East Coast Tour will include 14 harbors spanning from Maine to South Carolina, starting with Boothbay Harbor this weekend from the 13th through the 15th.
The Drken invites Boothbay residents and visitors to climb aboard, meet the crew and explore the wooden ship itself, from its wooden dragon head and tail to its 260 square meters of silk sail.
After a quick stop off at Plymouth, Massachusetts, the vikings return to Rockland, Maine from July 22-25 and another Maine location to be announced soon.