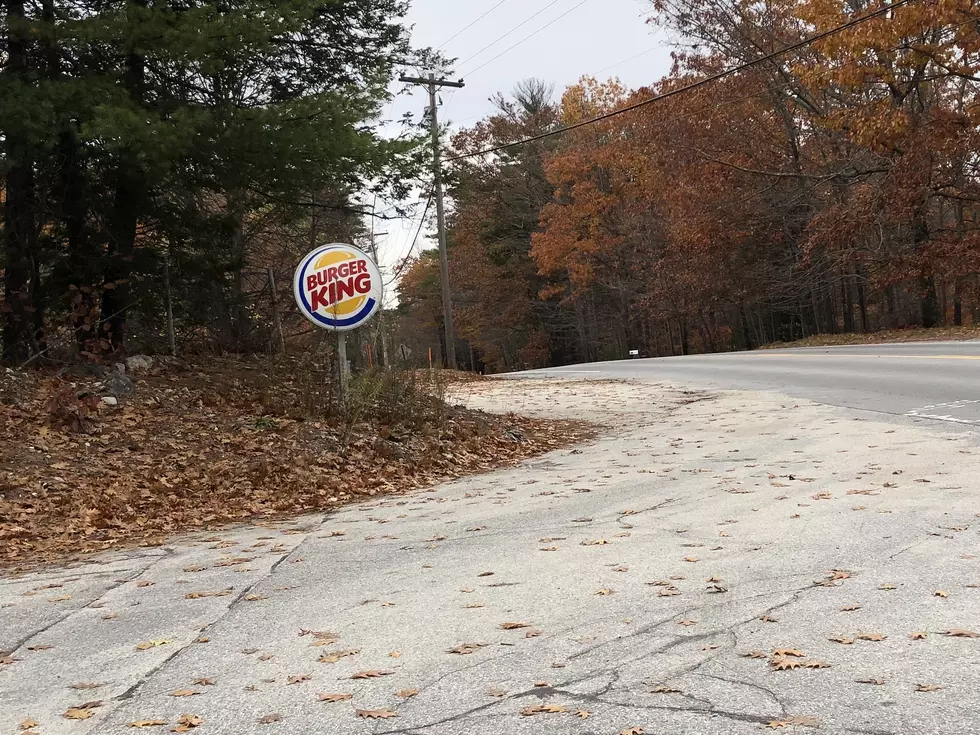 What Is This Weirdo Burger King on Route 100 in Cumberland?
TownsquareMedia
Driving past didn't have time to stop - but I went back to see..what the hell is that?
Driving down Route 100 from Falmouth, to Cumberland to Gray and then beyond - there's this silly little Burger King sign.
Why is there a BK sign, but no BK? Is it for a distribution center? Human Resources? On the Cumberland line in Gray on Route 100? Super weird. So, I drove down the rabbit hole.
I did notice that there was a sign also for the Gray Service Plaza for the Turnpike? Wait what?
I'm on Route 100 and there's a sign for a turnpike plaza? So, what the heck - I turned down the road and sure enough..I'm at the plaza. Kind of. I couldn't drive to the plaza or connect to the turnpike, but I could walk. So I walked over and viola! Got me some lunch!
There I was in my car staring at the turnpike and the back entrance to the service plaza that has a Burger King.
Why am I just learning about this?
10 Best Burgers in Maine