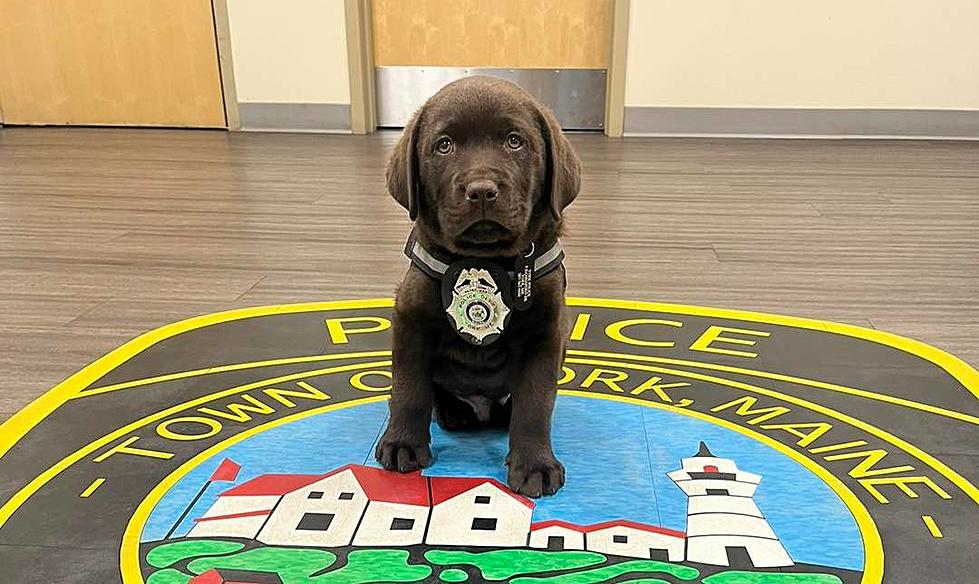 York Maine Police Pup 'Major' is Now a TikTok Sensation
York Maine Police Dept Facebook
I love this dog!
Major, the newest addition to the York Maine Police Department,, was born on 9/10/23. He is by far the cutest cop on the force. Major is helping York police provide crucial first responder peer support, assist victims, ease the trauma of people affected by tragic, traumatic, and violent events, and engage with the community. He's doing so well on all tasks!
Major's dedicated handler, Officer Michael Taddei, is always ready to assist and answer your questions. If you spot them, please say hello! And Major is a sucker for a good belly rub. He has a lot of training ahead of him, but he's got star status on TikTok already.
What a perfect dog for the job at hand! He made a splash a while back when first introduced. He's such a good boy posing for pictures. Hey, it's part of the gig.
I can't imagine what a belly rub would do for my mood, because just looking at that sweet face melts me! Every police department in Maine should have a Major on the force.
How can I meet Major?
If you have a small business, then I think you may need to be at their Small Business Safety Course on November 27 at 5 pm in the York PD training room! Major will be there! You need to sign up by emailing mmavery@yorkpolice.org. I would start a small business just to sign up for this event!
35 Times Slugger The Sea Dog Amazed us With Killer Costumes
There's a reason he's in the Mascot Hall of Fame.
Gallery Credit: Meghan Morrison
LOOK: The most popular dog names of 2022 in every state
Hey dog lovers, check out this awesome list of the most popular dog names in 2022 for every state, and get ready for some serious cuteness overload.
Gallery Credit: Amber Spencer-Knowles

Major can't wait to see you there!