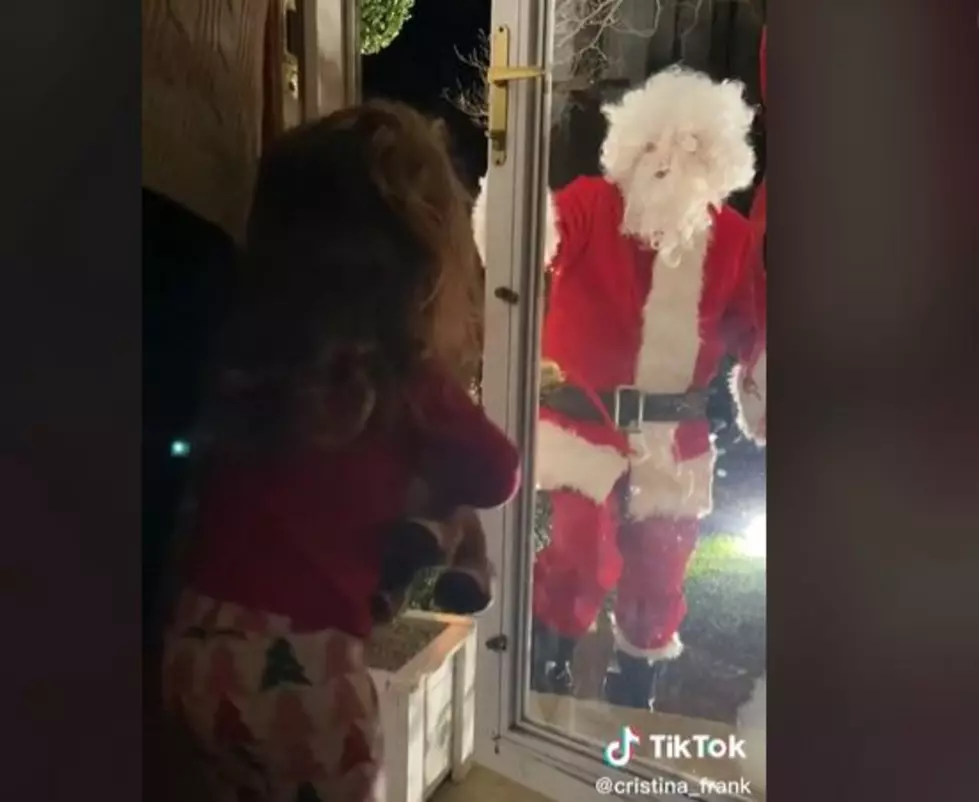 10 Million Plus People Love Maine Preschooler's Reaction to Early Santa Visit
Christina Frank WMTW TikTok
Such a sweet conversation between little Lucie and Santa.
WMTW's Christina Frank posted a TikTok of her little girl Lucie getting a surprise visit from SANTA on Christmas Eve! As you watch the little girl chat with Santa, you gotta wait for the end. That's when Lucie says something absolutely priceless.
Lucie says,
I think that was Bob.
Hysterical. And when this was posted, views quickly rose to 100,000. As of Tuesday, January 3, there were over 10 million views! But many of the comments wanted to know who is Bob. That part of the story may be just as sweet as Lucie's interaction with Santa Bob. Christina did a follow-up answering the question of just who is Bob?
You know, I couldn't put my finger on what was wrong with Santa Bob. It was the hat missing! Lucie didn't seem to mind. But it may have added to looking more like Grandpa than Santa. Too darn sweet.
Watching this video and knowing there would be some surprise ending, I thought it would be Santa requesting chocolate milk. I can imagine that Bob might have let a personal favorite slip. I thought that was going to be the tip-off that it was Bob. Either way, what a great video and what a fantastic memory for Lucie and Bob. You know that Christina will be bringing that video up on her wedding day!
Here's hoping Bob and Lucie both had a fantastic Christmas as this video definitely made 10 million people's holidays even better!
LOOK: 25 over-the-top Christmas displays from across America
To help get everyone in the mood for the upcoming holiday season,
Stacker
compiled a list of some of the most over-the-top Christmas displays across America.