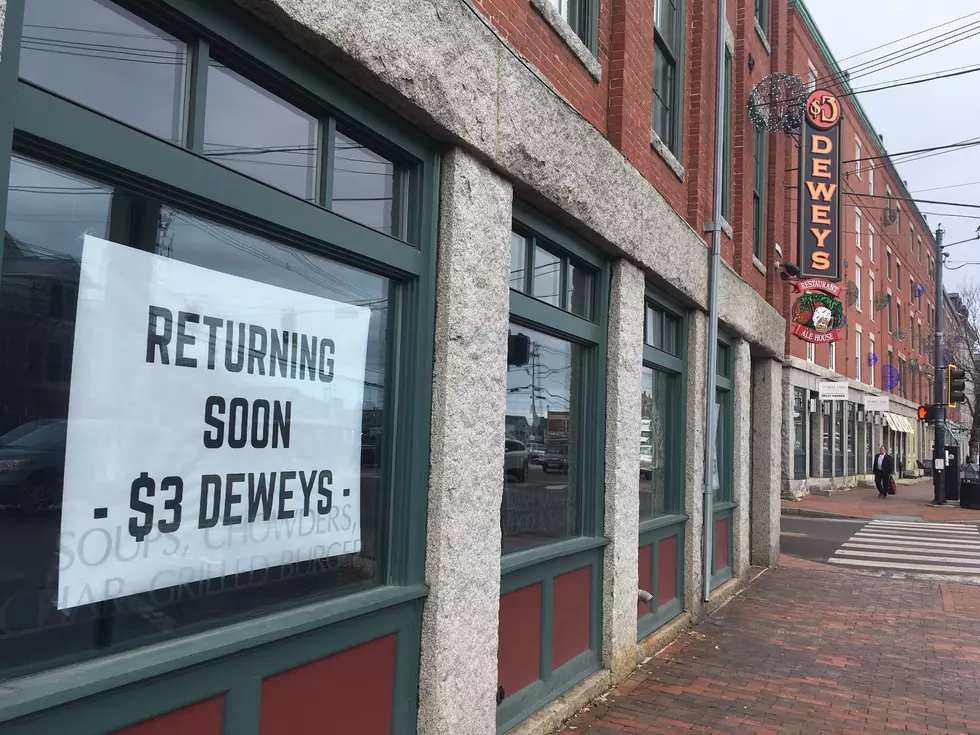 $3 Deweys Isn't Gone After All – It'll Be Back After Renovations
Townsquare Media
After freaking out last summer when $3 Deweys closed its doors following a nearly 4-decade run in Portland, we can all breathe a sigh of relief.
In their usual style of hard-copy memo, Deweys "announced" that the restaurant is under renovations and will soon reopen under new management after a facelift. With their ambiguously-worded sign at the time of closure, some Deweys fans hoped they weren't gone forever, but it sure struck fear in the hearts of many.
The original Deweys initially opened at the corner of Fore Street and Union Street and was an import institution that ushered in newfound craft beer community in Portland. The pub eventually moved to its recent location and closed after nearly 40 years of serving the community at the end of last July.
Stay tuned for more details as they come; likely in the form of new pieces of paper taped inside the windows of Deweys.