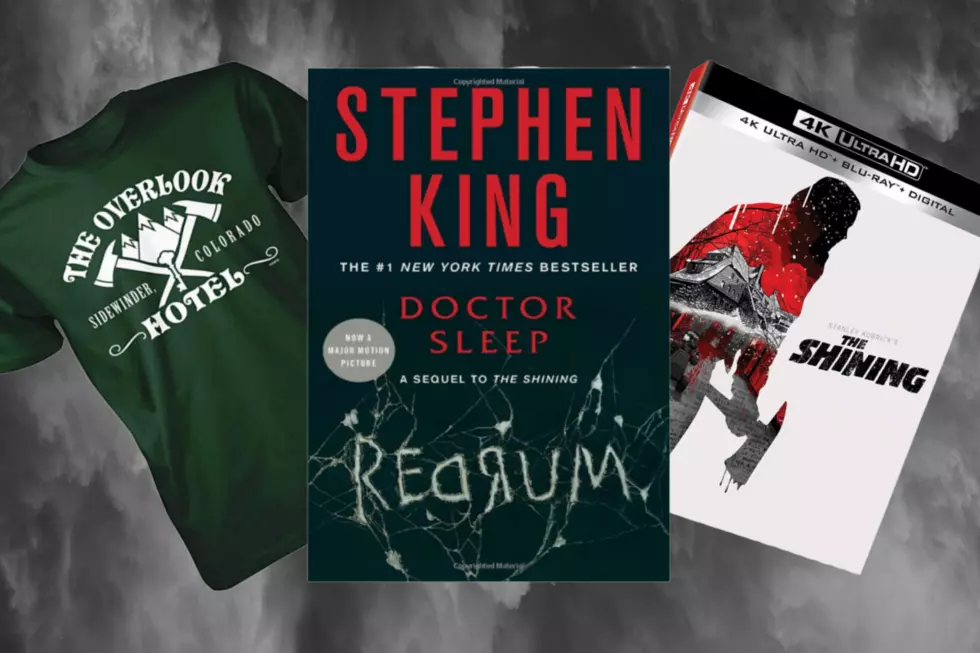 5 Items You Need to Get Before You Watch Stephen King's 'Doctor Sleep'
Amazon
As Amazon Associates, we earn on qualifying purchases.
Stephen King's movie sequel to "The Shining," "Doctor Sleep," comes out November 8, 2019.
It's bound to be scary, right? After all, the recent "It" movies were pretty terrifying for audiences, and it looks like this new film iteration of King's work will follow in those creepy footsteps.
But before you go see the new movie (and determine if it is in fact a frightening experience), we've got five Stephen King/"Shining"-related items you need to get first.
The Stanley Kubrick classic "The Shining" is now available on stunning 4K. Experience the scares of Jack Nicholson at the Overlook Hotel and hear the famous "Here's Johnny" line.
Of course, you'll also want to read the novel version as well. This reprint edition tells the classic story of Jack Torrance at the Overlook Hotel and his son, Danny, who notices the dark forces gathering around the location. And you can certainly compare and contrast the book version with the movie, when you're done with them.
Once you finish "The Shining," you're going to want to dive into the sequel, "Doctor Sleep." This follow-up novel focuses on the grown-up Danny Torrance when he unexpectedly meets 12-year-old Abra Stone, who also has the shining, and protecting her from the group trying to track her down.
You can adorn your wall with this vintage looking poster that invites you to visit the Overlook Hotel. It's the perfect way to capture the famous location in art form without it being too scary to hang on the wall.
Looking for a comfy way to show off your fandom for Stephen King? This soft t-shirt highlights the Overlook Hotel, and any "Shining" and "Doctor Sleep" will immediately be able to tell.
And check out the trailer here to "Doctor Sleep" here: