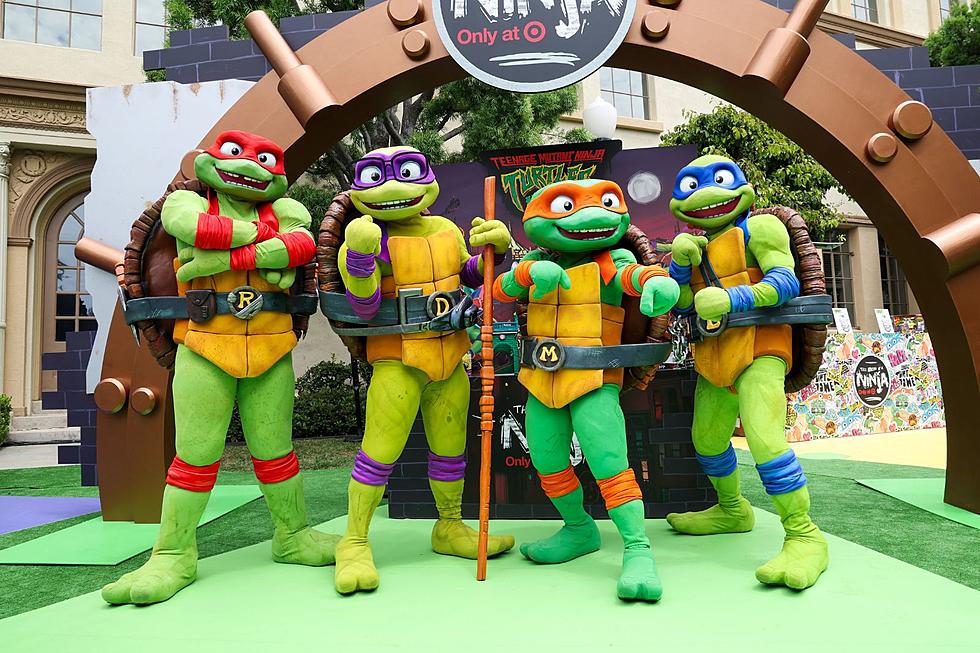 Commemorative Teenage Mutant Ninja Turtles Sewer Cover and Sign Unveiled in New Hampshire
Getty Images
It's hard to believe that the Teenage Mutant Ninja Turtles were created 40 years ago as a comic book, then grew into a huge franchise including toys, several animated series, a four-player arcade game, and a movie franchise. Even if you've never once seen anything having to do with the Ninja Turtles, you surely know their name.
What you might not know, however, is that the two people who created the Ninja Turtles did so right here in New Hampshire. This week, they got some recognition that people will be able to see for years to come.
The City of Dover, New Hampshire, held a ceremony on November 8, the 40th anniversary of the creation of the Teenage Mutant Ninja Turtles by Kevin Eastman and Peter Laird. Kevin was born in Maine, and Peter was born in Massachusetts.
On the site of Mirage Studios, the comic book company that they created, a sewer cover designed by Kevin was unveiled. Kevin was there to speak about the creation of the Ninja Turtles for the fans gathered there.
A sign was erected on the site as well, which reads:
In November of 1983, while living in Dover, Kevin Eastman and Peter Laird created a cast of Ninja weapon-wielding turtles during a late-night drawing session. Amused by the absurdity of the idea, the duo developed the story of four teenage turtle brothers: Leonardo, Raphael, Donatello and Michelangelo. The one-shot comic, pubslihed independently by Mirage Studios on Union Street, debuted in 1984. Teenage Mutant Ninja Turtles soon became a full comic series and ultimately an international multimedia franchise.

 
If you want to see the sewer cover and sign for yourself, you'll find it at 28 Union Street in Dover.
[carbongallery id="639207a304ebba22a8630d11 "]
LOOK: Here are the states where you are most likely to hit an animal
Hitting an animal while driving is a frightening experience, and this list ranks all 50 states in order of the likelihood of such incidents happening, in addition to providing tips on how to avoid them.
Gallery Credit: Dom DiFurio & Jacob Osborn