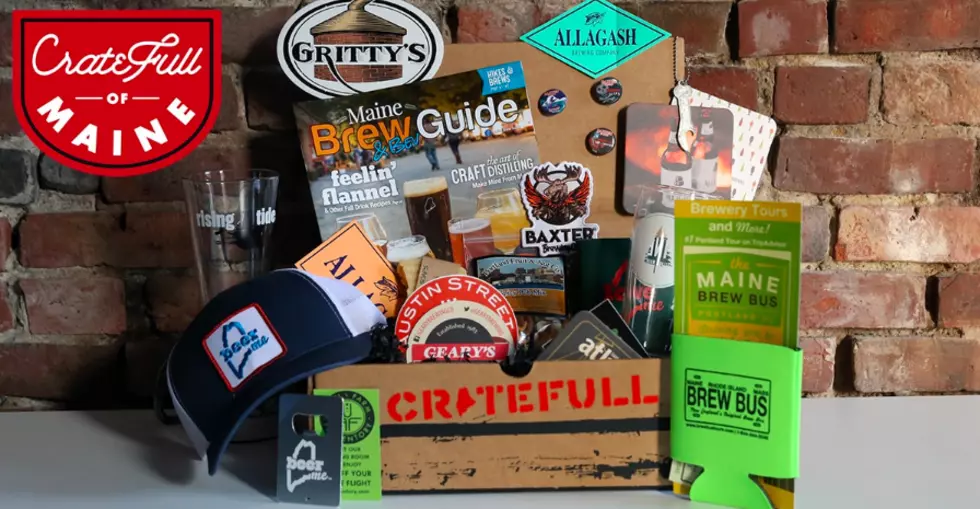 'Crate Full of Maine' Perfect for Beer Lovers From Here and Away
CrateFullofMaine.com
'Tis the season to agonize over what to give to that person on your list who's hard to shop for. For me, it's my brother - the successful professor who has everything he needs, is wicked busy (so tickets to concerts, museums, etc. are out), and who at every opportunity mentions that they don't need more "stuff" around the house. Got a person like that on your list? I thought so.
Does he or she drink beer? Enjoy living in or visiting Maine? Most people do... and now there's the perfect gift to give them.
Presenting... the Crate Full of Maine! It's a wooden crate chock full of local brewery swag including a pint glass, coasters, stickers, a guide book to Maine brews, and more. Even if your person doesn't drink beer, the company offers three different Crates Full of Maine including the Home Crate and the Survival Crate, so you're sure to find a box suitable for anyone on your list, let alone the hard-to-shop-for person on your list. Happy gifting!