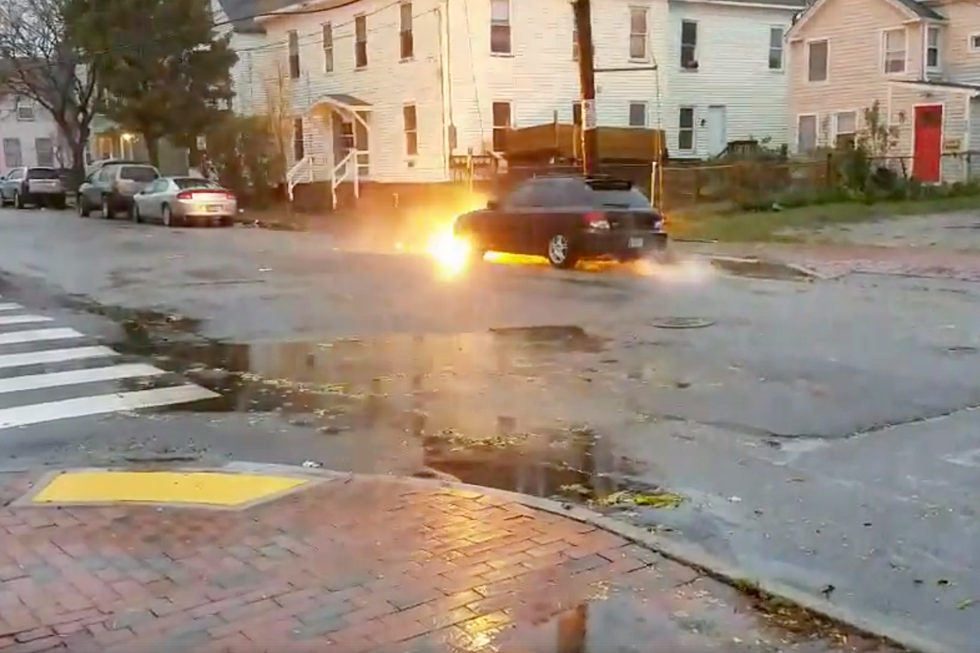 Downed Power Line in Portland Neighborhood Sets Car on Fire
Facebook via Munjoy Hill Fire Station
Remember the friendly reminder from our pal at CMP? Jim Wright made sure everyone knew that, "No line is safe to touch, evah!" If you needed any more of a reminder after this week's destructive storm then just take a look at this video posted by the Munjoy Hill Fire Station.
Munjoy Hill is a residential neighborhood on the eastern end of Portland's peninsula. The hurricane force wind gusts were strong along the coastline and with Casco Bay circling the area, Munjoy Hill was slammed pretty hard. Winds gusted hard enough to down power lines and rip up massive trees from their roots. One downed line landed on the hood of a car parked on Merrill Street and ignited a fire.
As storm clean up continues and crews work to make downed lines safe, remember the words of our old friend Jim Wright, "No line is safe to touch, evah!"