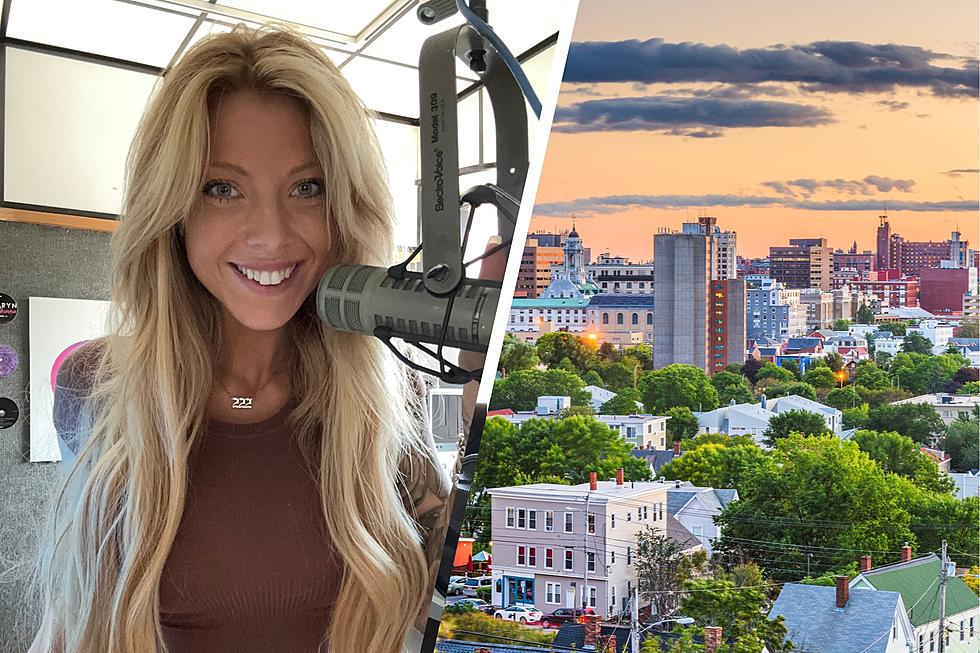 Help Krissy of Q97.9 Win the Portland, Maine, Award for 'Best Radio Personality'
Townsquare Media; Getty Images
Can you believe it's already been two months since Maine's brand new morning show, Krissy in the Morning, launched?!
It has been such an honor and SO much fun to host a show with you, Maine.
I say that because without the interaction of you calling in every morning, texting the show on our Q97.9 app, or even leaving me voicemails, the show just wouldn't be as great.
After all, radio shows (in my eyes) are best when we're all having fun and creating content together to make morning commutes a little more fun.
Thank you for the daily support, you've truly made me laugh harder than I've ever laughed on a radio station before which continues to confirm that Maine is the best state to be on air for.
Fast forward to today.
I continue to feel so grateful to be nominated for "Best Radio Personality" from Portland Old Port's Best Of 2023 awards in just a couple short months.
Having your vote would, again, feel like such an honor.
Since I was 19 years old out of Boston working towards any type of "break" I could find to get my foot in the door in the radio industry, I knew hosting a morning show was my goal. I knew it wouldn't be easy, and I knew it was going to come with a lot of sacrifices.
As the years went on, it, in fact, was NOT easy and had me sacrificing more than I was ready for it to. I'd sacrifice family holidays to be on the air, college parties on the weekends, and sacrificed a lot of my personal life to prove my stripes and work ethic.
I'd uproot my life and move from state to state for new gigs that could add to my resume and prove I can do this thing.
I'd work night shows on stations nobody has ever heard of and every holiday that the full-time employees wanted to give up. I'd be the first person to volunteer for an on-air fill-in shift. Trust me when I tell you these types of actions when chasing your dream career will go a LONG way.
Long story short, nothing worth it in life comes easy, which is why Krissy in the Morning on Q97.9 means more to me than just a radio show.
It symbolizes hard work paying off. It represents powerful women everywhere. Most of all, it symbolizes happiness, and I hope Krissy in the Morning passes on that happiness to you.
Your vote would truly mean the world to me. Krissy in the Morning is now 1 of the top 10 nominees for best radio personalities in Maine, and we have until August 1 to get the show into the final round.
You can vote once a day every day, and it would mean the world to me to have yours!
Love you, guys.
Krissy
Most popular grocery stores in America
LOOK: Food history from the year you were born
From product innovations to major recalls,
Stacker
researched what happened in food history every year since 1921, according to news and government sources.