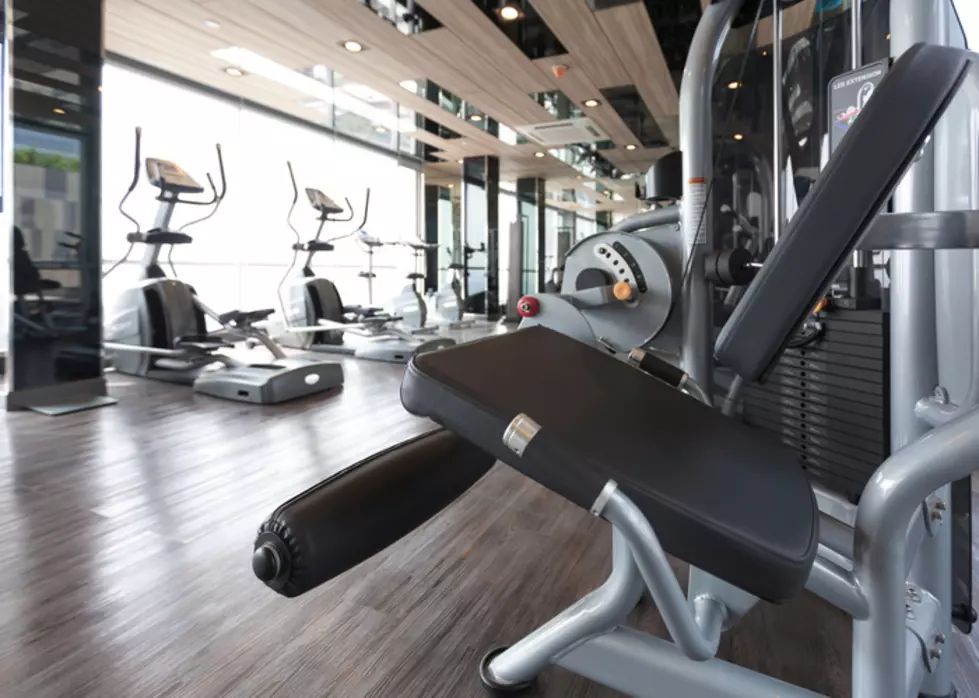 How Young is Too Young to Be Left Alone at a Gym in Maine?
GettyImages
This question honestly comes up a lot. It's one of those questions you might think about in the time being, but don't actually try to figure out. Well, I've been trying to figure it out.
The other day, I was working out at a totally different gym than the usual two that I go to here in Portland, Maine. I was pretty surprised by the amount of children there that were running free that didn't look old enough to be, well, running free around equipment.
They ranged from about nine to 15 years old. Honestly, my first thought was how dangerous that situation could become if one of them tripped and knocked their head on a free weight.
So is this like the legal drinking age type of thing and becoming legal? Is there a certain age that children need to reach in order to be dropped off and left at the gym alone?
Backed up by maine.gov,
"14 and 15 year olds may work in most businesses, except in occupations declared hazardous and jeopardize their health, well-being or educational opportunities. 16 and 17 year olds may work in most businesses, however not in hazardous jobs. These provisions also provide limited exemptions. Contact the Bureau of Labor Standards for details."
So does this mean the legal age for a kid to be left at the gym unsupervised should also be 14 or 15 years old? What do you think? I'll be honest, I feel like 16 years old is a perfect age. That's young enough to start a healthy habit, but old enough to know better than run around a room full of heavy equipment.
However, after searching more, I did find an answer.
This is how old you have to be to have a gym membership.
I used the standard gym, planetfitness.com, for more information. Apparently, you only have to be 13 years old to open a gym membership (in Maine and nationally). This is what their website says:
"You can join PF starting at the age of 13 with a parent/legal guardian's permission; they must be present with you during the sign-up process. Members aged 13 and 14 must be accompanied by a parent or guardian when they work out. Members who are 15 to 17 years old must have a signed waiver from a parent or guardian on file. Please note that any PF Black Card® guests must be 18 years old with a valid ID, unless they're accompanied by a parent or guardian."

 
6 of the Best Thanksgiving Towns in the US Are in New England
CountryLiving published
this list
of the best Thanksgiving towns in the nation. Let's learn more about the six New England communities which made the list.
Gallery Credit: Megan
19 of Portland's Oldest Bars and Restaurants That Have Stood The Test of Time
Before Portland, Maine become a trendy foodie town, there were still dozens of incredible restaurants that laid the foundation for what the city is today. Many have closed over the years but a handful have stood the test of time and continue to thrive today.
Gallery Credit: Google Maps