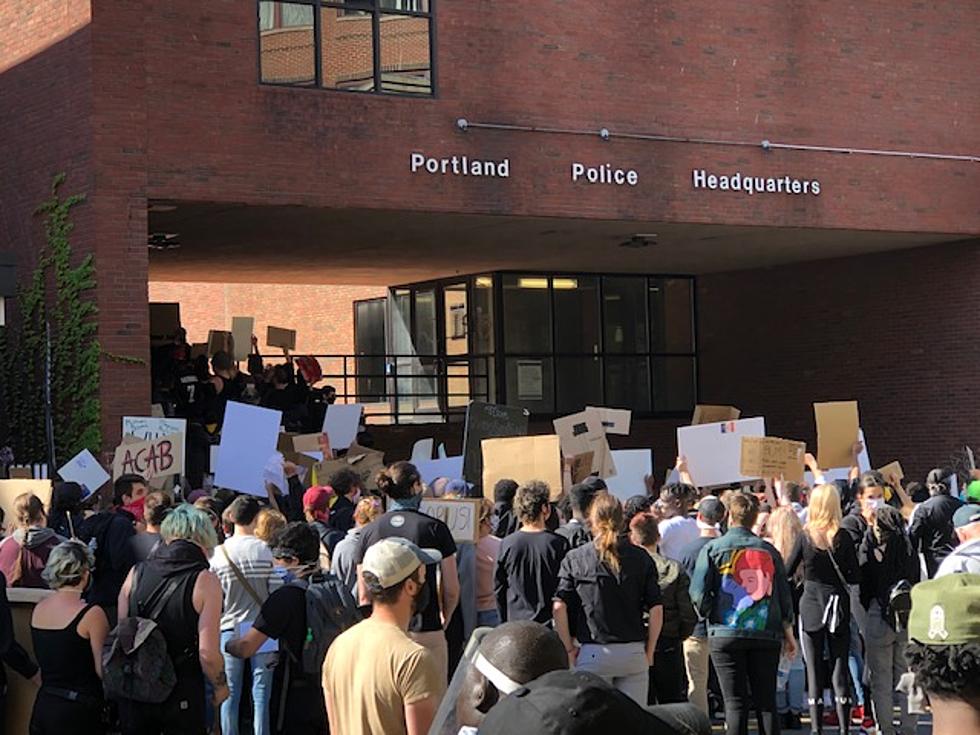 Last Nights Police Brutality Protest In Portland
Credit Kwame Dankwa
Last night Portland police station 70 participants for the Portland chapter of the black lives matter rally as a national day a protest against police brutality.
According to the Portland Press Herald, The protest took place last night at 7:00 PM, and it was in went to honor the names of those who have been killed or victims of police brutality.
Josh wood, one of the Portland Black Lives Matter movement organizers, started the rally with a chant and made a statement outside of the Portland police station. According to the Herald, he then went on the say.
"Many of these acts of terror were incited and condoned by the highest office in the land, and Trump continues to embolden and empower his base to intimidate with shows of force.. [w]e want to emphasize that all of us have lives and that we are not just faces and names on a TV screen."
The demonstration last night in front of the police station was peaceful; there was no incident, no arrest, no harsh words spoken.
Just a multicultural group of people from Portland getting together to speak their minds and being allowed to space to do so... What a concept.
KEEP READING: See changes enacted since George Floyd's death