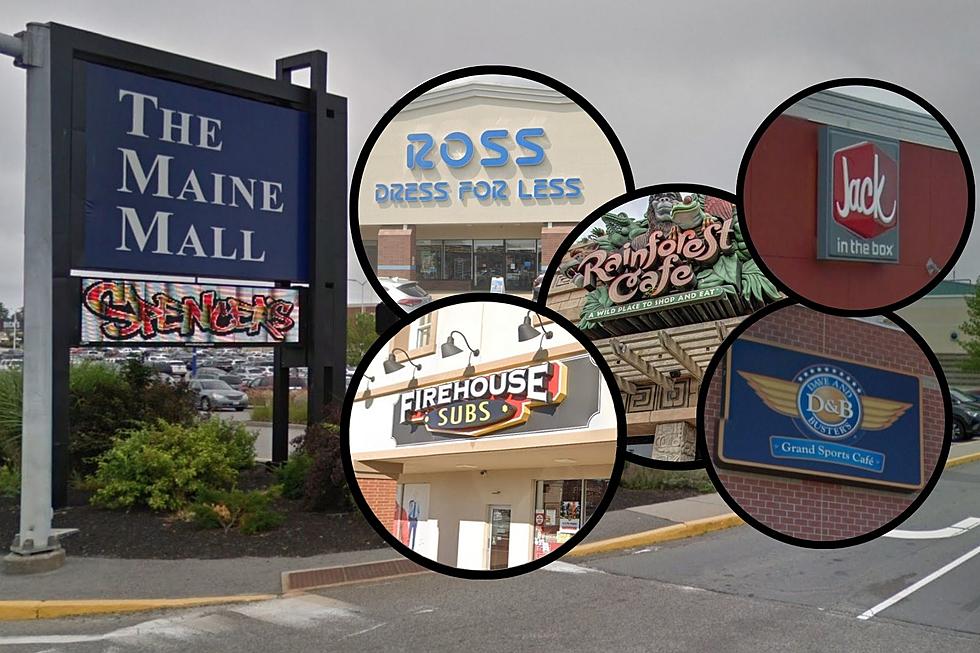 Here Are 50 Stores and Restaurants That Mainers Want at the Maine Mall
Google Maps
It's no secret that we all have stores we're absolutely obsessed with at the mall, stores we avoid like the plague, and stores we once had but have since seen shut down.
Throughout the years at The Maine Mall in SoPo, we've been blessed with deliciousness like On the Border, amazing furniture choices from Pottery Barn, and childhood fun provided by KB Toys.
Unfortunately, between franchises simply going out of business and the pandemic forcing stores to close more recently, the Maine Mall has gone through it a bit. Regardless, us Mainers still have a wishlist of restaurants and stores we'd love to see pop up and open there.
Here Are 50 Stores, Restaurants Mainers Want at the Maine Mall
It's a wishlist for Mainers, by Mainers, of spots we'd love to see pop up at the Maine Mall sooner than later.
Gallery Credit: Jadd
LOOK: Do you know these 50 famous acronyms?
This list from
Stacker
features a collection of the most common acronyms and their meanings. Popular abbreviations include establishments like ACLU, YMCA, ad the AARP.
Gallery Credit: Rachel Cavanaugh