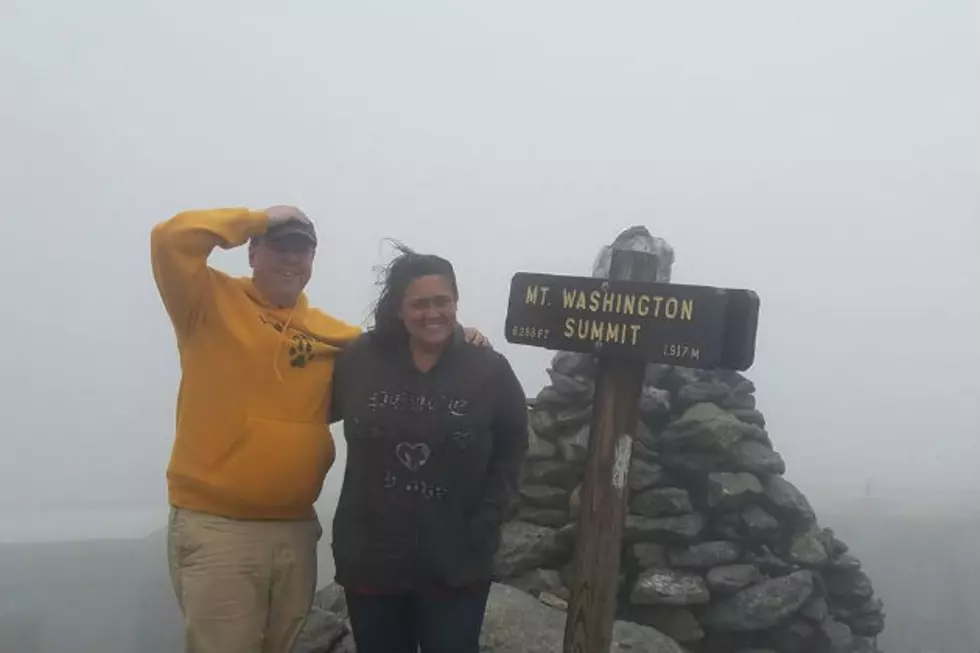 My Car Climbed Mount Washington This Weekend and it Was Amazing [PHOTOS/VIDEO]
WJBQ.com
I've always wanted to drive up to the top of Mount Washington but I always heard stories of how narrow, steep, and dangerous it was. It sounded like a challenge to me, so this weekend my car climbed Mount Washington. 
Going up the Mount Washington Auto Road is the easy part. You need to do it in low gear so that you engine doesn't overheat by working too hard. I kept it in second gear with no problems at all. Coming down though is the real challenge.
The road is steep, and keeping your car in its lowest gear helps keep it under control. The trick is not to let your brakes overheat. On my way down, some knucklehead was just crawling along snapping pictures the whole way, making the 10 car back up behind him have to ride their breaks. You could smell the burn.
Eventually knucklehead found a turn off and I could let of the brakes some. I found the next turn out to let them cool a bit. I could feel the heat coming from the wheels. After I felt we were good to go, we finished the trip back to the base without an issue.
We didn't have the best of weather at the top. This video I shot just below the summit on the way down shows how cloudy and windy it was. Watch those clouds just float by as cars come down the road. It's almost spooky looking.
If you aren't afraid of narrow roads with steep drop offs with no guard rails, then this is a fun drive, even if its clouded in at the top. If you don't dare make the drive, you can take a tour van or the Cog Railway to the summit. Or if you just can't stand heights at all, just enjoy it much closer to sea level through these pictures I took.