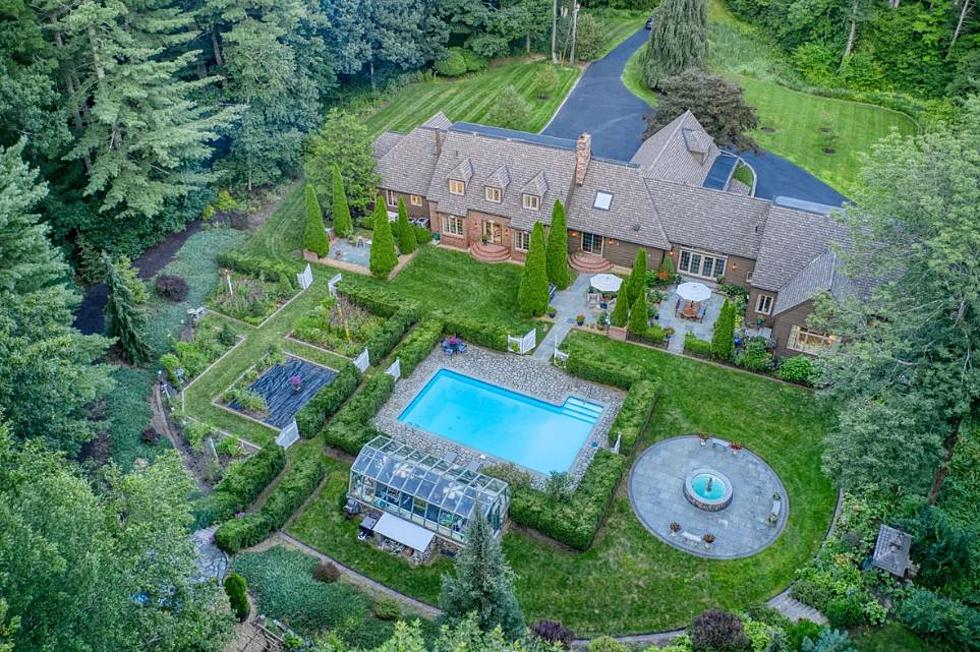 Palatial Mansion in Hollis, New Hampshire, Has a Walk-in Closet Big Enough to Live in
Sotheby's International Realty
Did you ever watch MTV Cribs back in the day? Huge fan over here!
It was such a delicious peek at how "the other half lives". It felt like we got to pull back the curtain and get a glimpse of how these famous people operated in their natural habitats. They would just trot around their living quarters in their Gucci sweat suits and slippers and give us a grand tour! We saw stuff like Missy Elliot's submarine bedroom doors, Aaron Carter's home recording studio, and Mariah Carey's gym that she said she never used!
Remember Mariah demonstrated how she works out on the stair master in stilettos? That was a wild ride!
I found out many years later that a lot of the homes featured on Cribs didn't actually belong to the celebrities showing them and I felt lied to and betrayed.
One of those celebrities who misled us was Ja Rule! Considering his involvement in the Fyre Festival about a decade later, I can't say I am surprised. (Just kidding, Ja! I know you were scammed by Billy McFarland too)
I loved when the celebs would bring us into their kitchen and say "You gotta see what I have in my fridge". It would always be stocked with the most random snacks. Why do you need all that Gogurt Lil Bow Wow?!
I also adored seeing their closets because they were so massive and organized, it was very aesthetically pleasing!
My love for checking out glamorous houses that are way above my pay grade has never faded. These days I am more likely to peruse real estate sites rather than watch Cribs (though I heard there are some new episodes on Hulu)
Since I love a big closet, and everything else about this gorgeous piece of property, this listing in Hollis, New Hampshire, caught my eye and stole my heart.
Palatial Mansion in Hollis, New Hampshire, Has a Walk-in Closet Big Enough to Live in
This gigantic home in Hollis, New Hampshire, has all you could ever want in a home and more! The walk-in closet in the master suite might be bigger than my first apartment in Boston.
All of this could be yours for $2,490,000! It might time to start playing the lottery. Check out the full listing here:
Love Yellowstone? This is the Perfect Place to Channel Your Inner John Dutton
Picturesque Farmhouse in Hooksett, NH, is Basically 14 Houses in One